Moisture content plays an important role in the whole process of organic fertilizer production. Especially in organic material fermentation and granulation. What is the suitable water content of material in each process? And how to adjust moisture content during organic fertilizer making if it is higher or lower than the requirement? You can find answers in the following text.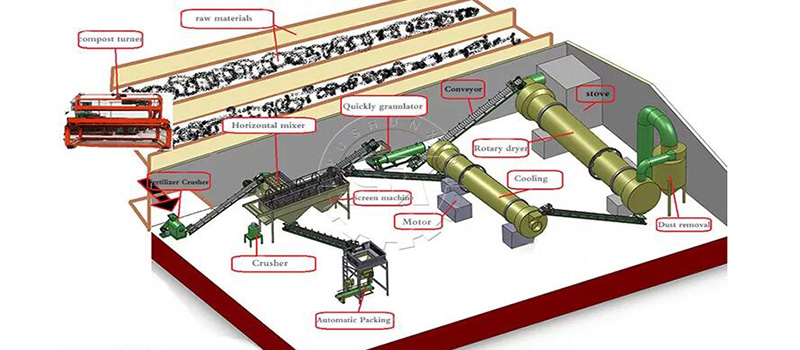 ---
How to remove excessive water from animal manure in organic fertilizer making?
Animal manure is the most common material for organic fertilizer manufacturing. Let's take the production of organic fertilizer from animal manure as an example. In general, the moisture content of material will be reduced in processes as follows:
Pre-compost
According to studies, the optimum water content of fertilizer composting is 45%-65%. But usually, the moisture content of fresh animal manure is 70%-80%, even up to 90%. So before animal litter fermentation, you need to remove excessive moisture from animal manure. SX can provide two methods for your choice. First, you can balance the moisture content by mixing animal manure with materials which have a low water content. Such as straw, corn cob, rice husk, sawdust, etc. Then the water content of material will decrease to 60%-65%. But if you want to finish it easier, we can offer you manure dewatering machine. It can reduce the moisture content to 30%-50%.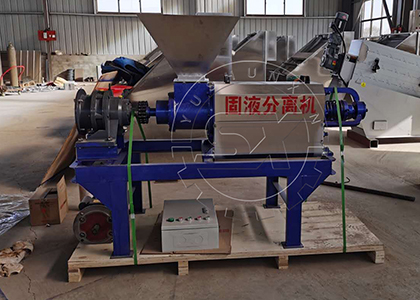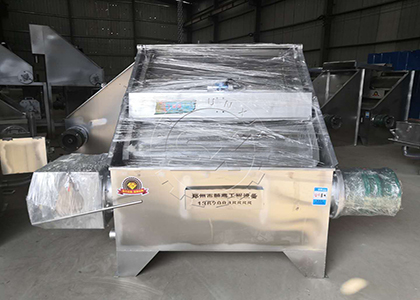 ---
Compost
Aerobic fermentation is a temperature raising process. In this process, the high temperature will evaporate raw material moisture. Generally speaking, after composting, the water content of organic waste will decrease to about 45% . This is the most suitable water content for fertilizer granulation.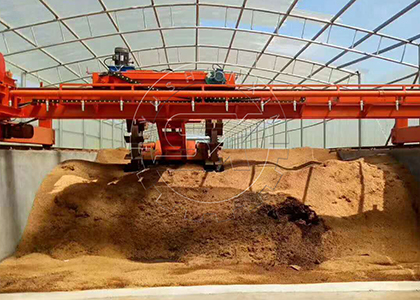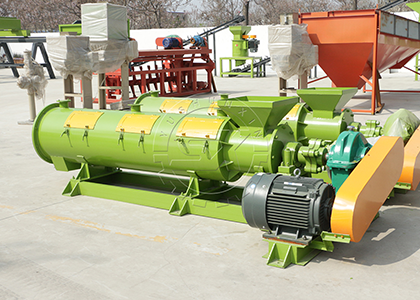 Granulation
During organic fertilizer granulation, the moisture content also plays an important role. Before starting fertilizer pellets making, it is advisable to keep the water content of compost powder at 45%. This process also contributes to adjust moisture content in organic fertilizer making. After granulation, it usually is  reduced to 30%-35%.
Drying and cooling
Even if the moisture content of fertilizer has dropped to 30%, it still cannot meet the international standard (below 14%) of final fertilizer. So you need to further process your fertilizer with the fertilizer drying machine. Then excessive moisture will be evaporated to the surface of fertilizer particles. In addition, in order to prevent high temperatures from affecting fertilizer quality and remove the water from the fertilizer pellets surface. You also need to cool them with cooling equipment. Then the moisture content will reduce to about 10%, which fully meets the international requirement of fertilizer.
---
How to increase the water content in organic fertilizer manufacturing?
Besides the moisture content reduction, sometimes, you also need to increase the water content of materials in organic fertilizer production. For example:
When you use dry animal manure as material to prepare organic fertilizer
For this, there are two tips for you. For one thing, you can mix dry manure with materials which have a high water content. Such as fresh manure, biogas waste, distiller's grains, etc. For another, you can add water to dry organic material directly. Compost machine will mix them evenly later.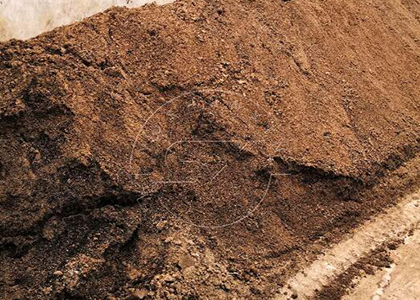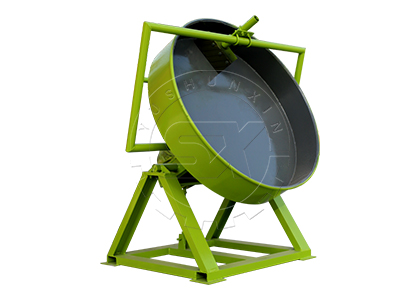 When you adopt wet granulation method to produce organic fertilizer
During organic fertilizer wet granulation, water content of materials is an item to focus on. Because it is not only closely related to the granulation quality, but also contributes to fertilizer particle size adjustment. Only when the moisture content of material reaches a certain level, then the material will stick to each other and form into fertilizer pellets. In addition, more water, larger particle size; less water, smaller granule size.
Then how to enhance the material water content for better organic fertilizer granulation? If you make fertilizer pellets with disc granulator or rotary drum pelletizer, you can control moisture content easily. Because we especially equip them with spraying devices. If you use other fertilizer granule making machines, which don't have a spraying system. You can choose to directly add water in the process of mixing. Because the mixing machine can blend water with material evenly.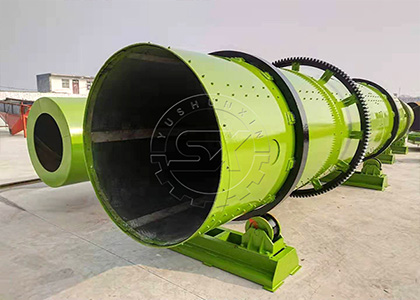 ---