Are you looking for the best method for the disposal of your farm waste? Which contains cow dung, poultry manure, pig manure, sawdust, etc. Nowadays, most farmers choose to make farm waste into compost fertilizer. Because it can remove harmful substances from farm waste, then makes it suitable for quality organic fertilizer making. But, how to compost farm waste? Here, SX can help you a lot. As a professional fertilizer equipment manufacturer, we can provide you with various farm composting methods, high quality farm composting equipment, customized service, etc.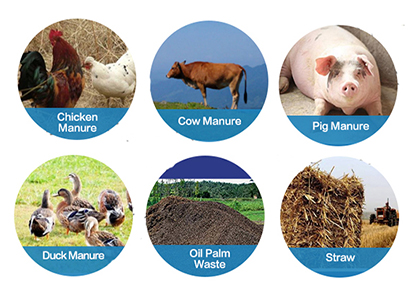 If you have any other requirements, just feel free to contact us!
How to compost farm waste? Three on-farm composting methods for your reference
During composting, you need to collect your farm wastes and stack them into compost piles. To complete harmless process of organic farm litter, compost pile must be aerated to sustain microbial activity and adequate temperatures. Here, the common methods of on-farm composting are trench type fermentation, windrows (elongated piles), and in-vessel (enclosed compost machine) composting.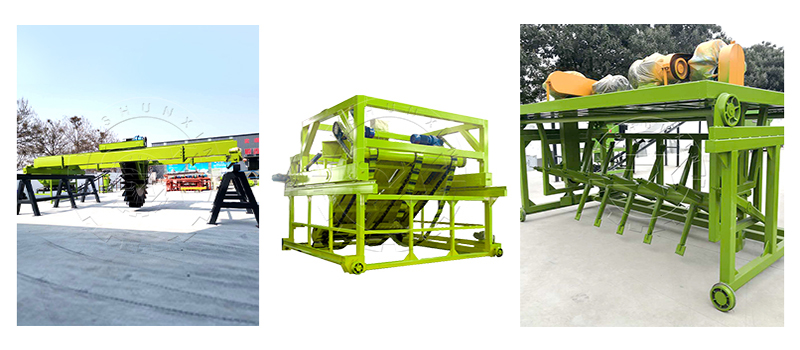 Trench type fermentation of farm waste
Groove composting (or trench composting) is widely used in farms waste fermentation. Using this method, you can complete the harmless process of farm waste in an easier way without waiting for natural decomposition. But only collecting farm waste (such as animal manure, sawdust, etc) and stacking them together in the trench is not groove composting. You need to turn the raw materials to make them fully fermented. For this, SX can offer you wheel type compost turner, groove type compost machine and chain plate type composter.
Windrow composting on the ground
Windrow composting is another farm composting method. To establish a windrow composting system in your farm, you need to find an open space in your farm. Then, you need to stack your farm waste into long windrows. After that, a windrow compost turner will help you turn and mix the compost piles regularly to aerate the pile and to reestablish pore space. So the microorganisms in manure can decompose organic matter effectively. In SX, there are two kinds of windrow compost turning machines for your choice. Including crawler type compost machine and moving type compost turner. (just like the picture shows below)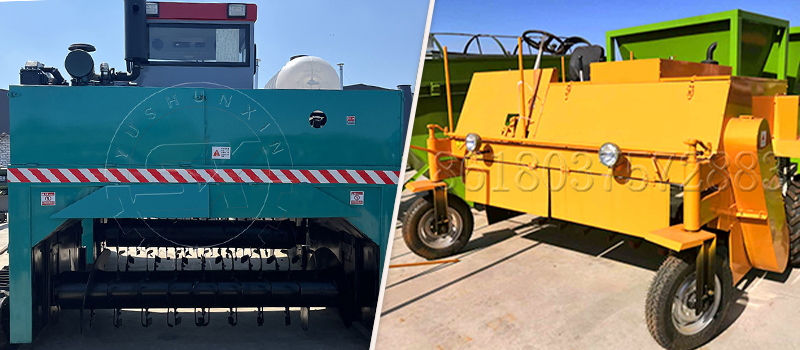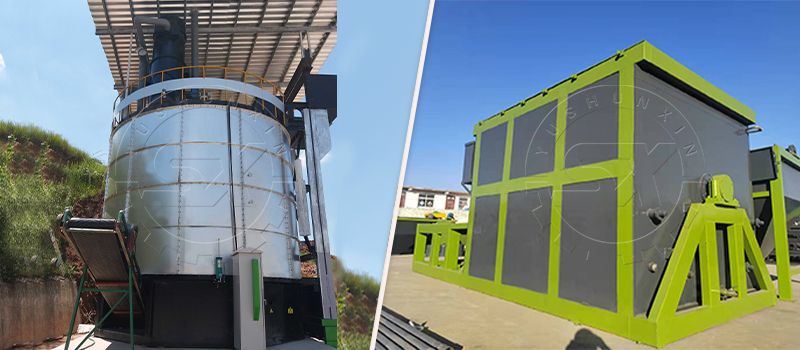 Enviromentally friendly in-vessel composting
This composting method is to collect your farm wastes to be fermented in a closed composting equipment. Compared to the farm composting methods above, this method can decompose the farm waste more quickly. This is because the whole fermentation process is taking place in a closed environment, which can isolate outside world influences. In addition, it has a less space occupation than other fertilizer compost machines. If your space for fermentation is small, it is optimal choice for you. SX can offer you vertical in-vessel fermentation tank and horizontal fermentation machine for your farm waste disposal. Moreover, you can customize this compost facilities to suit for your farm.
---
What kind of technology do SX farm composting machines employ?
All farm composting machines mentioned above adopt aerobic fermentation technology. This advanced composting technology is widely used in the compost fertilizer production process. It is a metabolic process by which cells metabolize sugars via fermentation in the presence of oxygen. Our composting equipment for farm waste disposal will turn the compost piles regularly to let more oxygen come into the core of the piles. So microorganisms in materials have enough power to decompose organic matter and generate heat to kill harmful substances in farm litter.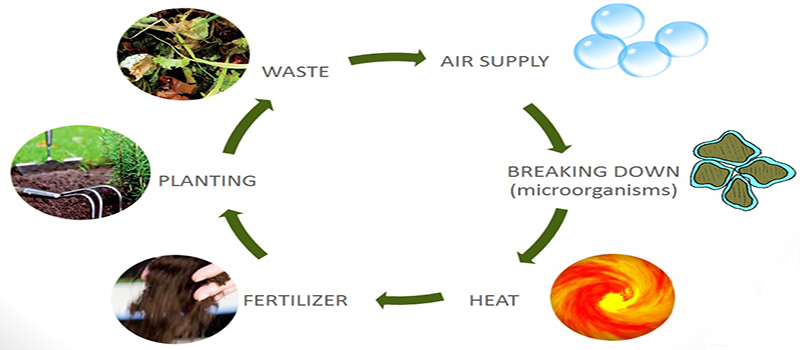 ---
How to establish a small composting system in your own farm?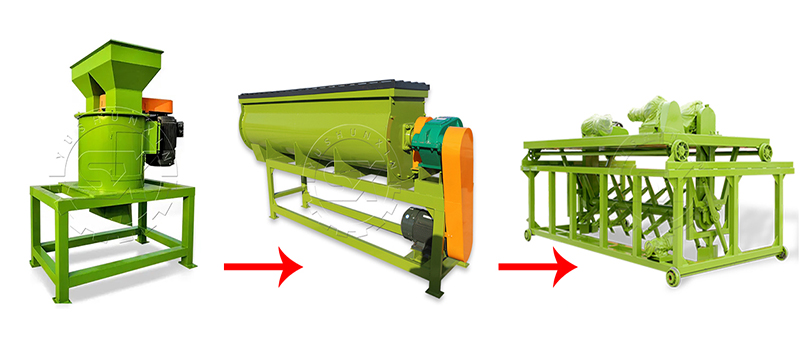 Composting is a good way for farm waste recycling. By different kinds of farm composting methods, the organic waste in your farm can be converted into compost fertilizer. So, you do not need to buy fertilizers for your farmland because you can make organic fertilizer by yourself. The small farm composting system from SX is a simple organic fertilizer production line. It is designed for farmers who want to make and use the organic fertilizer in their own farm. The whole production line is equipped with compost crusher, mixer, belt conveyors and a compost turning machine. These composting facilities are necessary for farm waste composting work. With the help of them, you will get high quality organic fertilizer products in your farm within 20 days. If you have any questions about this composting system, welcome to contact us.
---
How to manage the poultry farm waste by composting?
The waste management in poultry farm is a headache problem for farmers. If you want to deal with these wastes by composting, SX has designed a business plan for you. No matter which kinds of farm composting methods you choose, your farm composting process can be like this.
First, mix your poultry waste well. Then, using a suitable compost turning equipment to turn raw materials piles to complete harmless process of farm waste. After fermentation process, the materials are ready to use as compost fertilizer. Here, you can use them in your own farm directly to benefit your plants. But if you make farm manure into organic fertilizer in commercial purposes, we recommend you to make it into powder organic fertilizer. In addition, when you want to make more profits from farm waste compost processing, we can also provide you with granulator to make organic fertilizer particles. In general, granulated farm litter fertilizers can fetch a higher price than powdered fertilizers.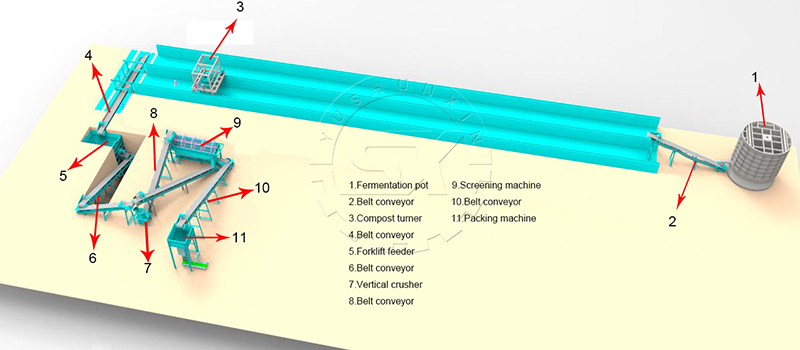 ---
What can fertilizer composting system do for your farm waste management?
For one thing, it can remove waste from your farm and provides you with a clean environment for better animal breeding. Because composting usually uses organic waste as materials, such as leaves, grass clippings, animal manure, etc.
For another, by composting, the farm waste can be used as organic fertilizer for soil. They will provide many essential nutrients for plant growth. In addition, they can improve the soil structure so that soil can easily hold the correct amount of moisture, nutrients and air.
So, composting farm waste is better than dispose of them in other ways. Especially with so many farm composting methods, you can choose one you like to do composting work easily in your own farm.
---