In the process of organic fertilizer making, most fertilizer manufacturers usually focus on composting machine and granulating equipment purchasing. But the production of high quality organic fertilizer is also inseparable from the help of other auxiliary equipment. Including dewatering machine, crusher, mixer, drying machine, screener, etc. Using these organic fertilizer auxiliary machines, you can turn organic waste into quality fertilizer in an easier manner. And from the data of the past ten months, we can see that there are 4 types of ancillary machines that are more popular with organic fertilizer suppliers.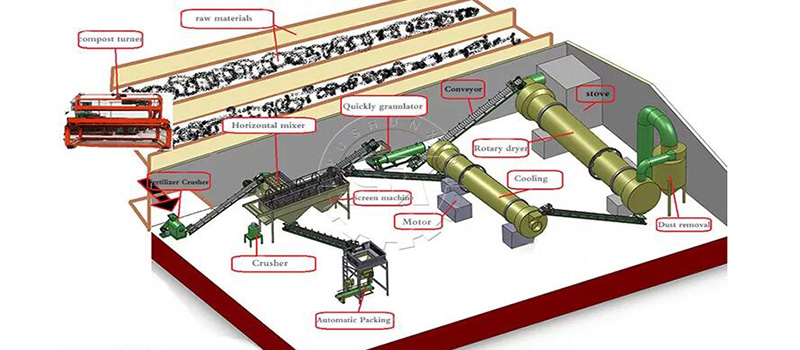 Come to get your customized organic fertilizer production plan!
---
Dewatering machine for moisture reduction
In general, organic fertilizer is made of cow dung, chicken manure, sludge, biogas waste, etc. They usually are a mixture of liquid and solids and have a high moisture content. When the water content of the raw material is higher than 70%, the fermentation rate of organic fertilizer will be significantly reduced. Then how to remove excessive moisture of it? Dewatering equipment will help you a lot. In SX, there are two kinds of manure dewatering equipment for your choice. Screw dewatering machine and inclined screen solid-liquid separator. If the solid content of material is higher than liquid, we recommend you choose screw dewatering machine. It can reduce the moisture content to 30%. But if not, inclined screen solid-liquid separator is more suitable for you.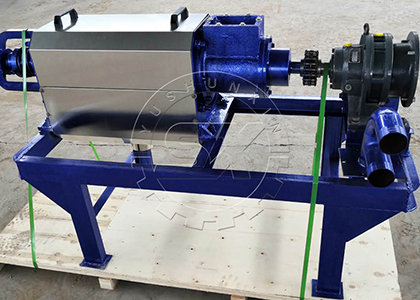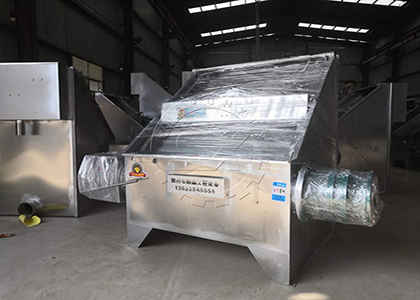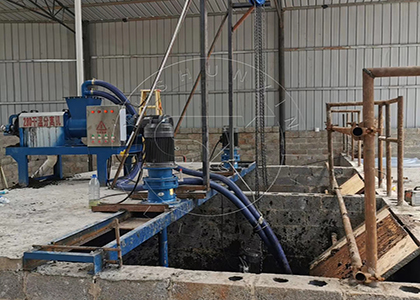 After dewatering, can I start organic fertilizer composting immediately?
---
Crushing equipment to eliminate agglomerate in compost
Composting is necessary for organic fertilizer manufacturing. However, after aerobic composting, you may find that the manure materials will stick to each other and form big agglomerate. This will make against to making compost into pellets and has damage to the quality of final organic fertilizer. So it needs equipment for crushing organic compost into fine powder. Here, fertilizer crusher is an ideal choice. And among the various crushers, we recommend you choose vertical crushing machine or semi-moisture grinder. They both are suitable for organic fertilizer making, because they can crush agglomerate into fine powder quickly and are not easily blocked by high moisture materials.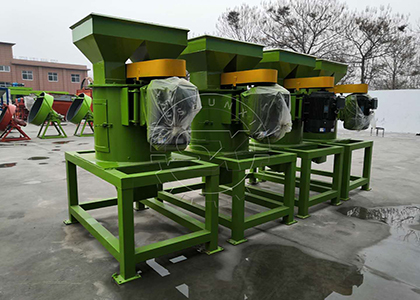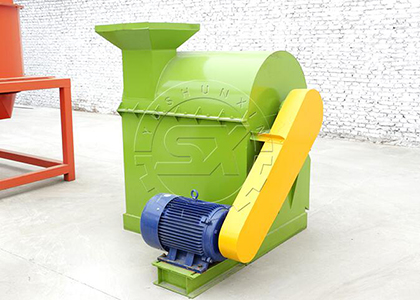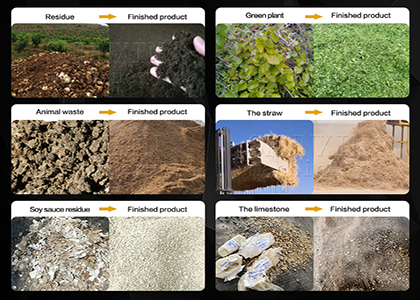 ---
Rotary drying machine and cooling equipment
As mentioned above, moisture content control throughout the whole organic fertilizer preparation line. And the international requirement of organic fertilizer moisture content is less than 14%. But in general, after granulating, the water content of your organic fertilizer is 20%-30%. Therefore, you need an equipment for excessive moisture removal. In this case, SX can offer you rotary dryer, which makes use of a high temperature environment to reduce the water content of your organic fertilizer granules. But how to generate the high temperature required by drying? Hot blast furnace is designed for this. Then after drying, the temperature of fertilizer particles will increase and the moisture contained by fertilizer pellets will be transpired to the surface. This makes it inconvenient for further processing. Therefore, it needs cooling equipment, which can reduce the temperature and remove the moisture on the fertilizer surface.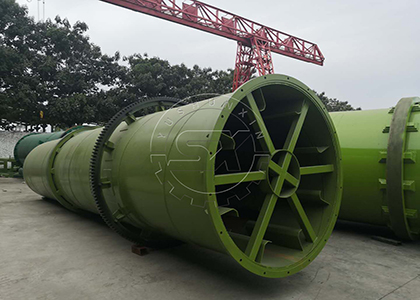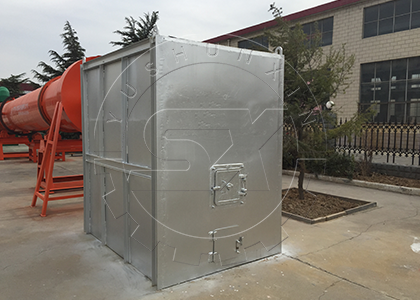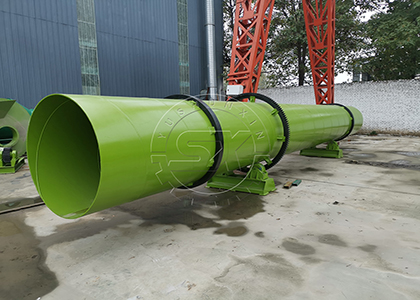 What is the moisture content of organic fertilizer after drying and cooling?
---
Packaging machine
The equipment for packaging is also on of the top 4 auxiliary machines used in organic fertilizer making in 2022. Packaging is the final step of organic fertilizer production. After bagging, the fertilizer is easy to transport, store and use. But manual packaging will take a lot of time, using professional machine can greatly shorten this time. In SX, there are various packing machines for your choice. They can meet the different requirements of fertilizer manufacturers. If you need a equipment for large scale organic fertilizer making, you can choose double bucket automatic packaging scale or ton bag packing equipment. But for small scale organic fertilizer plant, single bucket bagging machine is enough. In addition, we especially design different bagging machines for powder and granular fertilizer production. You can choose according to your needs.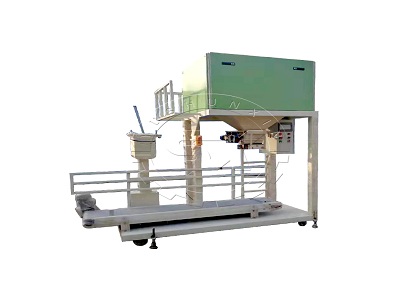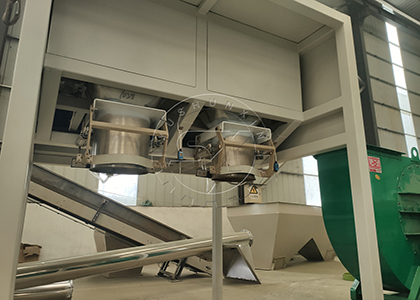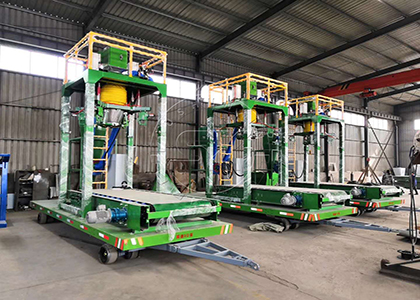 Can packaging machine bag fertilizer in 25 kg/bag?
The above is the top 4 SX auxiliary machines used in organic fertilizer making in 2022. And except for them, there are many other high quality organic fertilizer machines on sale. For example, organic fertilizer composter, organic fertilizer pelleting machine, batching equipment, fertilizer mixer, etc. If you are interested in them, please contact us. We will provide you with high quality fertilizer processing machines at a favourable price.
---