With the development of agriculture in Australia, more and more companies expand their business to the fertilizer manufacturing. Especially those whose products can be used as fertilizer material. When they want to make fertilizer from their products, professional fertilizer equipment can help them a lot. On 2nd September 2022, a company, which is committed to environmental remediation technology, inquired about how to prepare compound fertilizer out of super phosphate and its proprietary dry powder reagent? Then after discussing the details of his requirements, we sent him a 2t/h double roller granulation line for compound fertilizer making line. The following are the specific details of communication in this case: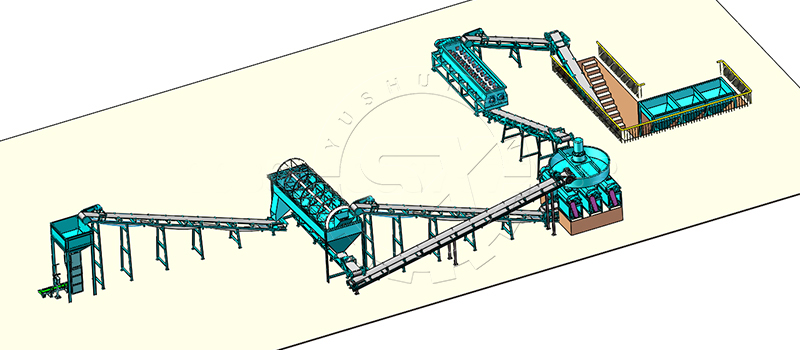 ---
Are there any requirements for powder raw material?
As mentioned above, this customer from Australia wanted to make compound fertilizer from super phosphate and its proprietary dry powder reagent. So he asked us are there any requirements for powder raw material? Is this powder reagent suitable for complex fertilizer production?
Requirements for powder raw material
SX fertilizer processing machines are made of anti-corrosion, wear-resistant steel. So they have high adaptability and are suitable for many kinds of chemical materials processing. However, there are two items you need to focus on when choosing materials for your manufacturing of compound fertilizer. For one thing, it is absolutely not allowed to use harmful materials or materials that will produce harmful substances after mixing together. For another, you need to select materials according to your needs. Such as urea and ammonium sulfate can provide nitrogen for your complex fertilizer making. Monoammonium phosphate (MAP) and diammonium phosphate (DAP) can offer phosphate elements. Potassium chloride (MOP) and potassium sulfate (SOP) contain rich potassium nutrients.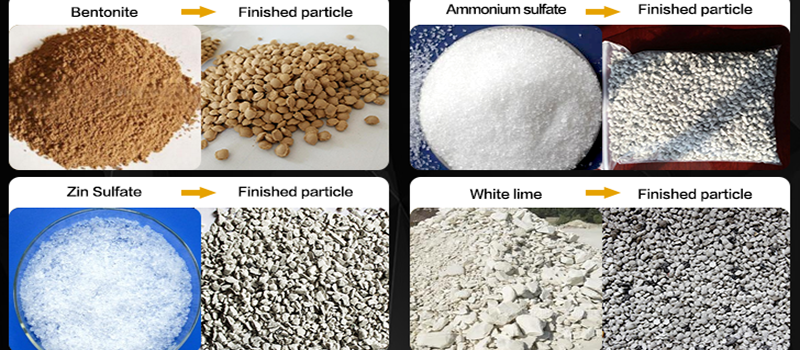 Is this powder reagent suitable for complex fertilizer production?
For this Australian client, super phosphate is a source of phosphate elements in compound fertilizer. Moreover, the powder reagent has the ability to bind heavy metals and other pollutants in soils, water and industrial solids and sludges. If using it in soil, it can neutralize acid, trap trace metals and prevent leaching, whilst enhance nutrient retention capacity and promote vigorous plant growth. Therefore, it is an ideal choice to improve compound fertilizer quality.
---
Which granulator is suitable for your compound fertilizer production?
The customer from Australia planned to turn his powdery materials into granular compound fertilizer for commercial purpose. For this, we can provide you with 3 types of granulating machines for your choice. They are disc pelleting equipment, rotary drum granulator and double roller pelletizer. Then how to select the most suitable one for you? You can consider it from the following aspects:
Capacity
If you want to start a small scale compound fertilizer making. Only in terms of capacity, the three granulators all can be used. But for making complex fertilizer in a large scale, rotary drum pelletizer is your best choice.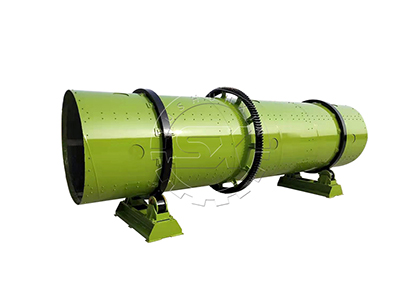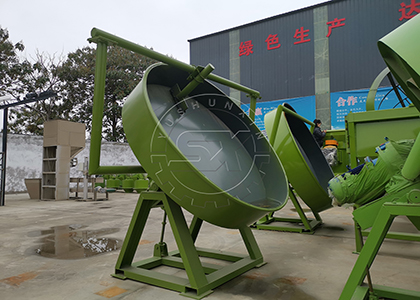 Granulation rate
If you need a compound fertilizer pelletizer with a high granulation rate, we will recommend you disc pelleting equipment and double roller granulator. Their granulation rate can reach over 93%, which is higher than other fertilizer granule making machines. So they can help you reduce returned materials and finish fertilizer particle production faster.
Cost
Cost also plays an important role in compound fertilizer granulator selection. In this case, double roller pelletizer is an optimum option for you. Because it mainly adopts dry extrusion granulation method, which makes fertilizer preparation process nearly without water. So it doesn't need to spend money on drying and cooling. If you are desirous of producing compound fertilizer with at a low cost, double roller pelletizer is more suitable for you.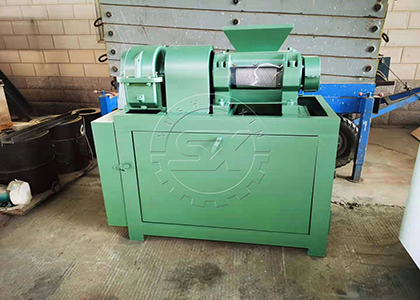 Finally, considering the capacity, budget and high granulation rate requirements from the customer, we recommend double roller granulator to him.
---
Is there this fertilizer making line in Australia you can visit?
If you want to know how the whole double roller granulation line works to produce compound fertilizer, we can send you related pictures and videos. They were all filmed on site in our equipment manufacturing factory or customers' fertilizer making workshops. And if you want to further test it, you can come to our factory for on-site inspection. Our fertilizer equipment manufacturing factory is located in Chengguan Township, Xingyang City, Zhengzhou City, Henan Province, China.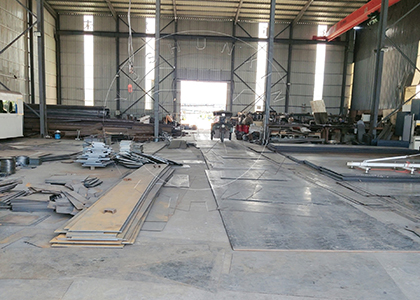 The above are details about our communication with the customer from the Australia. In addition, except compound fertilizer granulation equipment, we also can provide you with machines for other fertilizer production. Such as organic fertilizer making equipment, NPK fertilizer manufacturing line, BB fertilizer production equipment, etc. If you are interested in them, please contact us immediately.
---