In Pakistan, growth in agriculture output is dependent upon the extent of fertilizers' applications. And the fertilizer rich in nitrogen is the most widely used. So there are many customers who inquire into the production of nitrogen compound fertilizer. On 6th August 2022, a customer from Pakistan contacted us for nitrophos NPK fertilizer plant equipment. This customer told us that he plans to use urea, DAP, nitrophos and phosphate as raw materials to make NPK fertilizer. And the expected output is 200 t/d. The following are the specific details of the negotiation in this case:
---
Can your equipment prepare nitrophos NPK fertilizer?
The customer from Pakistan wanted to make nitrophos NPK fertilizer from urea, DAP, nitrophos and phosphate. Our equipment is an excellent choice for processing them into fertilizer. Because our fertilizer equipment has high adaptability. It can be used in the NPK fertilizer production of different concentrations and different scales. Even you want to make organic fertilizer or BB fertilizer, we also can provide you with suitable fertilizer machines.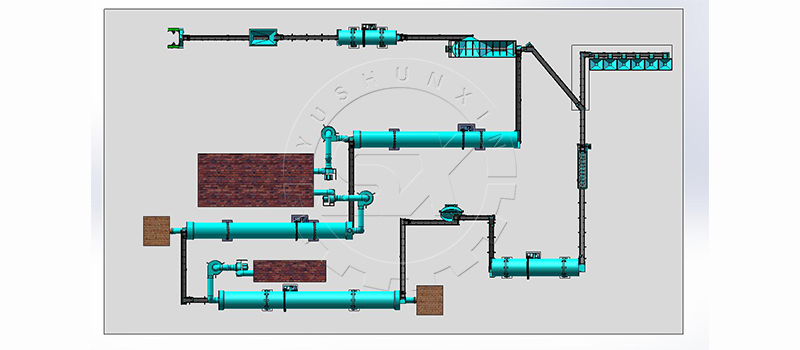 ---
Which granulator you recommend for nitrophos NPK fertilizer manufacturing?
This Pakistan's customer would like to make nitrophos NPK fertilizer in to granules. So he wanted to know which granulating machine is more suitable. In order to meet his requirement of  NPK fertilizer making, we offer you three types of pelletilizer. Pan granulator, rotary drum granulating equipment and double rollers extrusion pelletizer.
If you want to use liquid as binder during fertilizer preparation, the first two granulating machines are both suitable for you. But when the moisture content of your material is below 10%, double roller extrusion pelletizer is your best choice. But for the fertilizer supplier from Pakistan, large capacity granulating machine is better option. As mentioned above, the expected output of his nitrophos NPK fertilizer plant is 200 tons per day. And he hoped the nitrophos NPK fertilizer production line can operate for 2 shifts per day and 10 hours per shift. So the capacity of granulator needs to reach 10 t/h. Because the largest capacity of pan granulator and double roller pelletizer only reach 6 t/h. We recommended him rotary drum pelletizer SXZGZ-2080. Which can produce 8-15 tons of nitrophos NPK fertilizer per hour.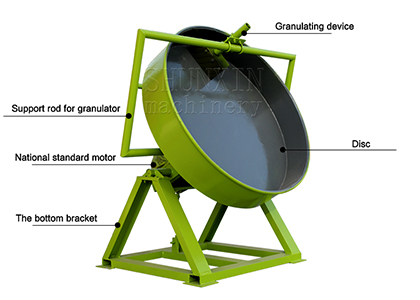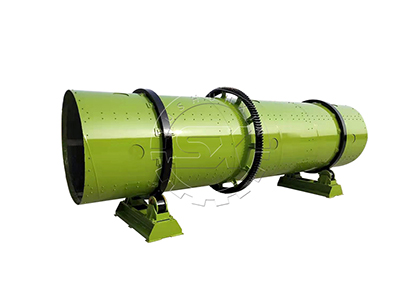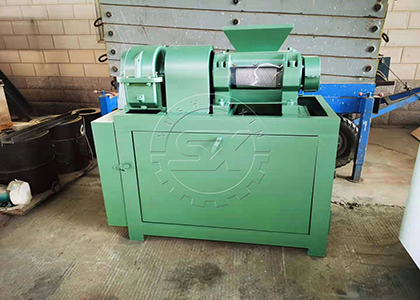 ---
How to realize auto dosing in the production of NPK fertilizer?
The Pakistan's customer wanted to realize auto dosing in the process of nitrophos NPK fertilizer making. Our dynamic automatic batching machine can meet the requirement. It is usually measured by electronic belt scale or nuclear scale. in addition, the host has PID regulation and alarm function. Therefore, you can realize the automatic control of dosing by using it. And it is suitable for the site of continuous NPK fertilizer production.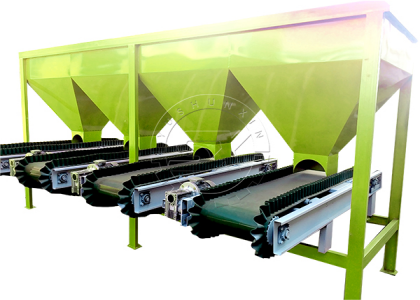 ---
What is the price of 200 t/d nitrophos NPK fertilizer production line?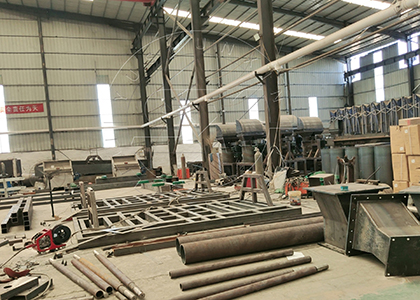 Finally, the Pakistan's customer required the quote of the nitrophos NPK fertilizer production line. Because the price of fertilizer production line changes with configuration and capacity. So the payments of different fertilizer production lines are different. But we can provide you with high quality fertilizer making equipment at an ideal price. Because SX fertilizer machinery is a source manufacturer of fertilizer equipment, so there is no extra charge. And we can design the fertilizer preparation plan according to your requirements.
The above are details about our communication with the customer from Pakistan. Expect nitrophos NPK fertilizer production line, we also can provide you with many other fertilizer making lines. Such as BB fertilizer production line, cow dung fertilizer processing line, chicken manure composting line, etc. If you are interested in them, please contact us immediately.
---