How to Run a Small Scale Composting Business with Low Cost?
If you want to start a small composting business in your country, SEEC can help you to start it with the low budget. In order to minimize your costs, we can provide you with the small capacity composting machine for your fertilizer making process. These mini compost makers can help you make high quality fertilizer products with low costs and long economic benefits. What's more, if you do not know how to run your small scale compost business more effectively, our engineers will come to your country to install the equipment and instruct your workers how to operate our machines expertly. Besides, we can provide customized service for your small compost system. So, if you have any questions, just contact us freely.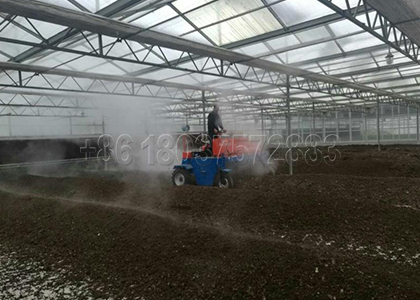 What is the Small Compost Production Line from SEEC?
The compost fertilizer production line in small scale is complete production line designed for small compost plant. For those who invest in small-scale fertilizer production, choose a small compost production line will lower the cost on compost equipment, worker, energy consumption, site size. Besides, if you want to expand the production scale later, you only need to replace some key equipment in the whole production line for larger capacity.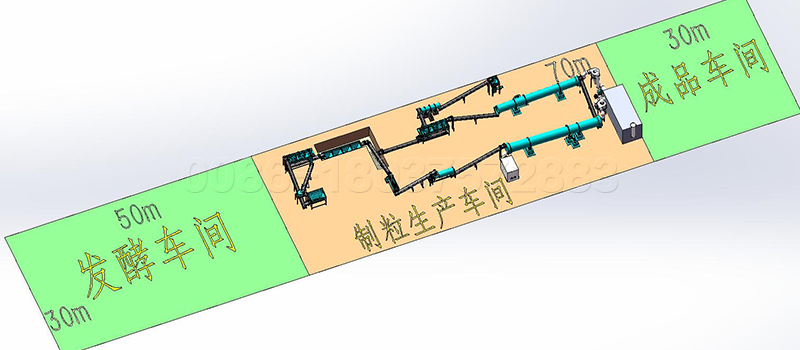 What kind of Machinery you need for your Small Scale Compost Fertilizer Plant?
Generally speaking, the small scale composting can be done through the following process: crushing, mixing, turning, screening and finally packaging the fertilizer products. So, if you want to set up a small scale compost fertilizer plant, you need to equip with fertilizer crusher, mixer, compost turner, sifter and packing equipment.
The First Step: Crushing
If you want to compost the raw materials quickly, crushing is an important step during composting process. During the crushing process, the raw materials can be crushed into small size. If you use the high water content materials for composting work, such as food waste, cow dung, sludge, their water content will be greatly decreased during time.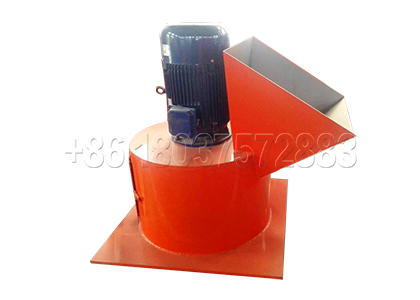 The Second Step: Turning
Turning is the key step in small scale composting process. You need to turn over the compost piles from time to time to let more oxygen into the piles for better fermentation. If the heaps are lacking of oxygen, they will produce lots of unpleasant odor and extend the compost cycle. So, if you want to do compost turning more effectively, it is necessary for you to have a compost turner in your fertilizer plant. For small scale compost business, SEEC recommend you the following compost turning facilities: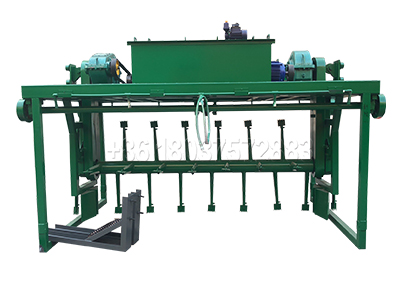 Small Tractor Compost Turner for Small Compost Heap
The small tractor compost turner from SEEC is a multi-functional turner machine for fertilizer plant. It is especially suitable for the turning of small scale raw materials such as animal manure, food waste, sludge, agricultural waste, garbage and other organic waste. The unique four-wheel walking design ensures the working stability of this machine. Thus, it can move freely in the workshop and outdoors. Besides, it adopts the aerobic fermentation technology to compost the organic materials. It can mix the sticky fermentation material, microbial fermentation agent and straw powder effectively. With the high working efficiency and low energy consumption, this type compost turner is widely used in small farm composting systems.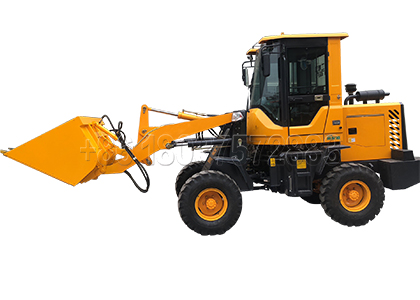 Self-Propelled Small Compost Turner for Small Composting Options
This self-propelled small compost turner is an easy-operate compost turning machine for small scale composting business. The capacity of this compost turner is depend on the windrow length you piles in your plant. In your small scale composting system, the length of the windrow is not limited but the section shape of the windrow can be trapezoid or triangle. In this way, oxygen can come into the compost pile and speed up the fermentation process. Then, the whole body of self propelled compost machine should bestride the stacked windrows to do its work. At this moment, the rotary knives installed on a strong rotary drum under this turner machine can blend, loosen, and even move the piled compost.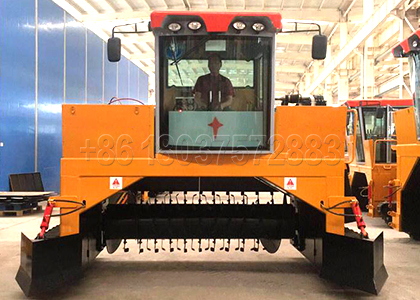 Small Scale Screening Machine for Sale
Screening is an important process in small scale composting business. SEEC small scale screening equipment is designed for small compost system. It has high screening efficiency for the particle size less than 300mm. So, it can help you finish the screening work quickly. After screening, you can bagging the powdered fertilizer directly or make further process.
What are the Different Types of Small Scale Composting?
In SEEC, there are many types small compost system. In simple terms, the main difference between them is which kinds of compost turning machines you choose for your business.
Aerated (Turned) Windrow Composting
In this kind of composting system, organic waste is formed into rows of long piles called windrows. And these windrows are aerated by turning the pile periodically by either manual or mechanical means. Generally speaking, the ideal pile height is between 4 and 8 feet, it will allow the compost pile large enough to generate sufficient heat and maintain temperatures, and small enough to allow oxygen to flow to the windrow's core. The ideal pile width is between 14 and 16 feet. Here is a windrow compost turner from SEEC suitable for aerated windrow composting in small scale composting plant.
In-Vessel Composting
This kind of small composting system the organic materials are fed into a full closed equipment for fermentation. So, it is called in-vessel composting. During the composting process, the environmental condition including temperature, moisture, and aeration are closely controlled by the in-vessel composting facility. SEEC in-vessel composters are vary in size and production capacity. So, it can customized to suit your small composting business. What's more, the apparatus has a mechanism to turn or agitate the material for proper aeration. If you have any questions about this composting facility, just contact us freely.
Trench Composting
This kind of composting method need to turning the raw material in the grooves. So, before you do trench composting, you need to build some fermentation grooves in your plant and then equipped with a groove type compost turner to help you turn the raw materials.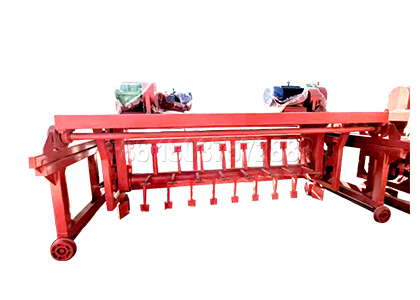 What is the Cost of the Compost Fertilizer Required for Smallest Circle?
For the cost of small composting system, it saves a lot than the large composting system. In general, the more production capacity you need, the more money you will cost to configure the entire production line. So, if you want to buy small capacity composting machine for your small scale composting business, SEEC is a good supplier for you. For one thing, we can provide you with the high quality products at factory price to lower your spending on composting equipment. For another, our professional service on compost making will help you a lot for your small composting business.