When starting cow manure fertilizer production, many fertilizer manufacturers prefer to make cow manure into pellets. Because granular cattle manure organic fertilizer is not easy to stick to each other. So it is more convenient to transport, store and use. In the process of cow dung particles making, it is essential to buy a suitable granulation machine. For this, SX designs various cow dung pellet making machines for your choice. Moreover, we also can provide you with many fertilizer processing machines and tips to improve the quality of your cattle waste fertilizer granules. If you need them, welcome to contact us by phone and the following contact form.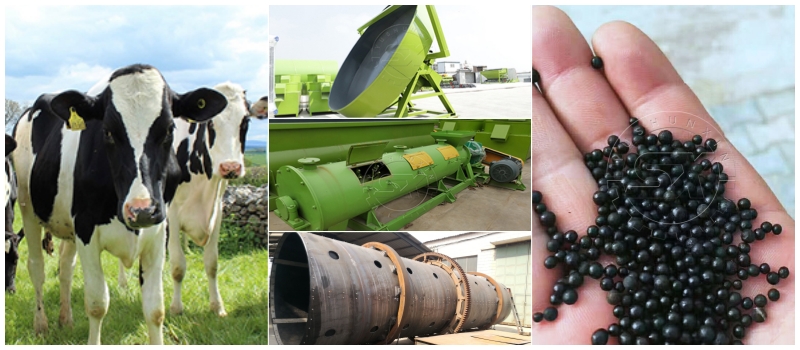 What is the whole process of cow dung fertilizer making?
---
Which type of granulator is suitable for cow dung granules making?
In general, pellet making machine plays an important role in making high quality fertilizer granules from cow dung. But there are various cow manure pellet machines on the market. Which cow dung granules making machine is the best choice for you? For this, it is advisable to choose granulation equipment according to your actual conditions. For example:
Disc granulation machine – small scale and low cost cow poop granulation
If you want to make cattle dung into fertilizer pellets at a low cost, we recommend you purchase disc granulator. In addition, it is also an ideal choice for starting a small scale cow dropping granules manufacturing. Using it, you can produce 1-6 tons of organic fertilizer pellets from cow dung per hour. And the granulation rate is as high as over 93%. What's more, pan pellet making machine has a favourable price, which is more economical than other organic fertilizer granulators. Therefore, it is very popular with small cow farm owners who want to reduce the cost of cow waste granulation.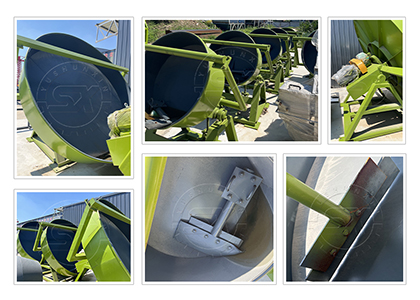 New type organic fertilizer granulator – small and medium scale high strength cow dung pelleting
Then for small scale cow dung fertilizer pellet making machine, new type organic fertilizer pelletizer is also an excellent choice for you. Unlike the disc granulator, which adopts natural granulation method, this machine mainly relies on mechanical force to process cow manure into granules. Including high speed rotary mechanical agitation force and the resulting aerodynamic force. So the hardness of produced cow poop fertilizer particles will be better than that of disc pelletizer and rotary drum granulator. And it usually can prepare 1-8 tons of cattle manure fertilizer particles per hour.
Rotary drum pelletizer – large scale cow waste granular fertilizer production
Provided you need a cow dung pellet making machine with a large capacity, you can choose rotary drum granulation equipment. The largest capacity of it can reach 30 t/h, which is far higher than other cow waste granulators. Moreover, in order to withstand the erosion caused by a large amount of cow dung processing, we specially equip drum pelleting machine with rubber lining, lift plates and angle irons. In this way, it can provide you with service of turning powder cow manure into granules for a longer time.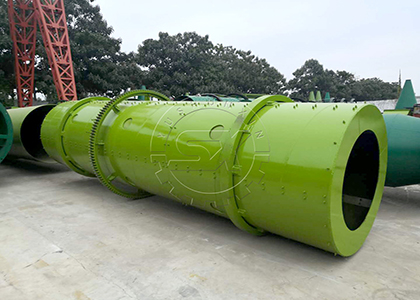 ---
How to improve the quality of cattle manure fertilizer pellets production?
Generally speaking, the higher the cow manure fertilizer pellets quality, the higher the value. If you want to further improve the quality of your cow poop organic fertilizer granules, there are some tips as follows: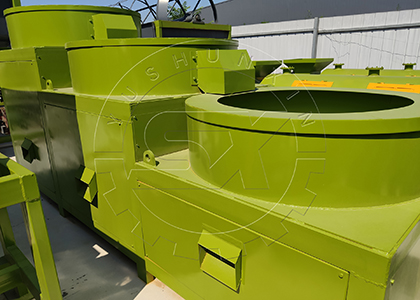 Polishing cattle manure fertilizer pellets
After granulation, you may find that some cow dung fertilizer particles are not round enough or the surface is not smooth enough. For this, you can choose to process them again with fertilizer polishing machine. It is designed to turn other shapes of fertilizer granules into round shapes and improve the appearance of your granular cow dung fertilizer. Appearance of cattle litter fertilizer is also one of the factors that affect customers' willingness to purchase.
Further removing excessive moisture
Moisture control is an item you need to focus on in each process of cow dung organic fertilizer production. Of course, the same goes for pellet making. In general, the international requirement of organic fertilizer is 14%. But after granulation, the water content of cattle manure fertilizer is 20%-30%. Here, you can use drying machine and cooling equipment to remove the excessive moisture from your cow manure particles and improve the quality of it.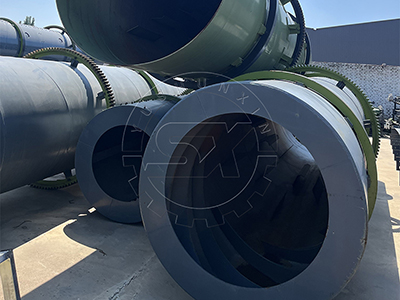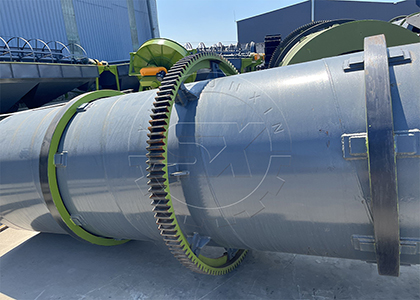 Coating your fertilizer granules made of cow dung
Moreover, coating is also an ideal choice for you to improve the quality of your granular cow dung fertilizer. Coating is a process to add a protective film to fertilizer pellets, which can reduce outside influence. So the cow dung fertilizer pellets will not stick to each other again and can be stored for a longer time. Moreover, it is also beneficial for preventing nutrients loss and improving fertilizer utilization rate.
---
How to adjust fertilizer granules size with cow waste granulation equipment?
Then sometimes, in order to meet the different requirements of your customers, you may need to prepare organic fertilizer granules with different sizes from cow waste. But how to regulate the size of cattle manure fertilizer particles? Usually, you can finish it in following 3 ways:
This is a common method of organic fertilizer pellets making. And it is suitable for the above three cow dung granulation machines. The higher the moisture content, the larger the pellets size; the lower the water content, the smaller the pellets size.
When you make cow poop into pellets with pan granulation equipment. You can also adjust the size of your organic fertilizer by changing the angle of its disc. Generally, the sharper the slope, the smaller the size; the slower the slope, the larger the size.
Is there another way to change the cow manure granules size when using rotary drum granulator and new type pelletizer? Of course. Besides moisture content adjustment, you also can relies on adjusting the rotating speed of drum or stirring shaft to finish it. The higher the rotating speed, the smaller the size; the lower the rotating speed, the larger the size.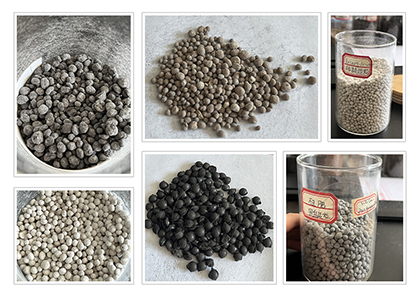 ---
What is the price of cow dung pellet making machine?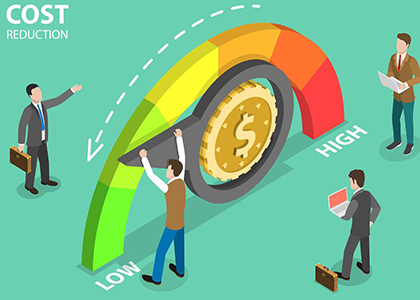 Besides performance, the price of fertilizer granulation equipment is also an item most customers pay attention to. Then how much does a cow dung pellet making machine cost? Generally speaking, different types of cow manure granulation machines have different prices. If you want to spend less on cattle farm waste granule processing, disc granulator is your best choice. Generally, speaking the cost of it is$1,000 -$16,000. Then because of the more complex production process, the price new type organic fertilizer pelleting equipment is $8,000-$25,000. In addition, the cost of cow manure granulation mill is also related to the output. The bigger the capacity, the higher the price. So the price of rotary drum granulator is between $7,200 and $69,000.
---