The agriculture in the United States has characteristics of single crop and manpower insufficiency. Therefore, it is difficult for organic or natural inorganic fertilizers to return to the cultivated land. Such as human waste, animal manure, and plant ash. So compound fertilizer production plays an important role in the US. In August 2022, a customer from the USA inquired about how to make granular compound fertilizer from powder? Then after negotiation on details, we recommend him suitable equipment for granular compound fertilizer making. The following are the specific details of the communication in this case: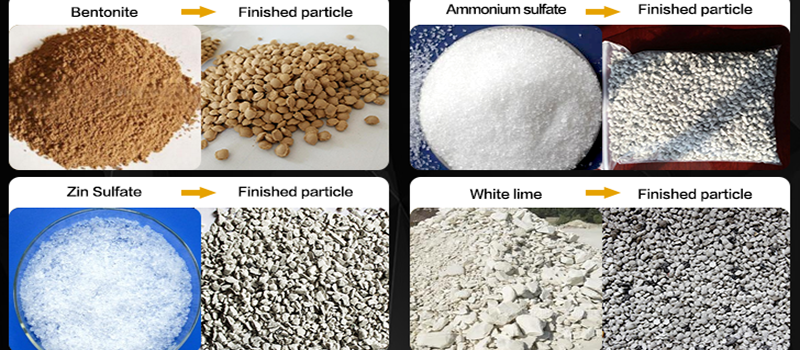 ---
What are the advantages of the disc granulating machine?
This customer from the United States planned to use activated carbon, calcium sulfite and other minerals to make granular compound fertilizer from powder. And he was interested in pan granulator and wanted to know more about it. According to his actual conditions, disc pelleting equipment from SX is an ideal choice for him. The required capacity of this customer is 0.5-3 t/h, which can be finished by pan granulator easily. In addition, SX disc granulation machine has characteristics of long service life, economical price, less space occupation and high granulation rate, which can reach more than 93%. Therefore, if your budget or workshop space is not enough, we recommend you choose disc pelletizer. It can help you turn powdery compound fertilizer into granules easily.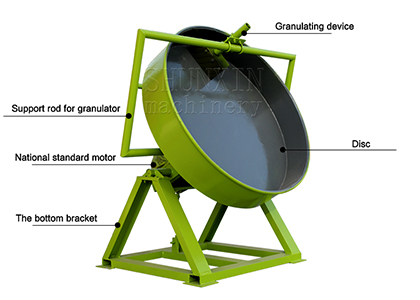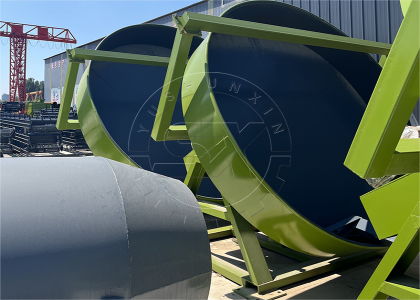 Pan Fertilizer Granulator
Model: SXYZ-2800
Capacity: 2-3 t/h
Disc diameter(mm): 2800
Edge height(mm): 450
Dimensions(mm): 3200×2200×3000
---
Does disc pelletizer allow to adjust granules size?
The customer wanted to make compound fertilizer into small balls with a diameter of 3 – 7 mm. So he needs a compound granulator which can regulate pellets size. For this, our pan pelletizer can fully meet your needs. In general, you can change fertilizer granules size by disc granulator in two ways. First, you can finish it by controlling the moisture content of your materials. Less water, smaller size; much water, bigger size. And in order to meet this requirement, we especially design a spraying device above the disk granulator. It is convenient for materials water content adjustment. In addition, you can regulate the pan slope angle to regulate the final granules size. Sharp slope, smaller size; slow slope, bigger size.
---
Are there other equipment suitable for compound fertilizer granulation?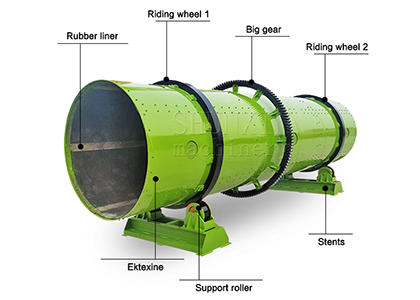 Expect disc granulating machine, this customer also wanted to learn other fertilizer granulators for compound fertilizer making. In SX, there also are rotary drum pelletizer and double roller extrusion granulator for compound fertilizer production on sale. If you want to enlarge your fertilizer production scale, you can choose drum granulating machine. And double roller extrusion granulator is more suitable for processing materials with the moisture content below 10%.
---
Is there compound fertilizer equipment for granular chemical material processing?
If you want to process granular chemical material into high quality compound fertilizer, we can provide you BB fertilizer production line. It is used to mix several granular single fertilizers and compound fertilizers according to your needs. It is the simplest production line for compound fertilizer. Only three steps, batching, mixing and packaging, you can get the required fertilizer. And fewer steps usually mean lower cost. So if you want to prepare compound fertilizer at a low cost, you can buy it. You just spend money on batching machine, BB fertilizer mixer, packaging machine and conveyor belt.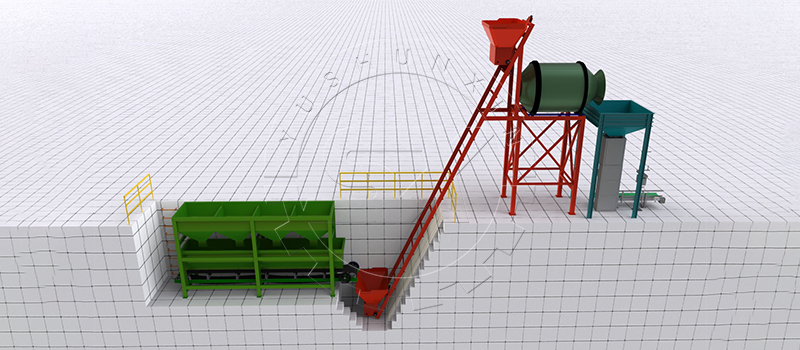 The above are details about our communication with the customer from the United States. Expect granulator, our company also can provide you with many other fertilizer machines. They are in favor of improving the effect of compound fertilizer granulation. Such as fertilizer crusher, mixer, screener, drying machine, cooling equipment, coating machine, etc. If you are interested in them, please contact us immediately.
---