With the booming in cow intensive breeding, a large amount of manure will be generated. This will create a serious influence on the air, earth and even cattle rearing. Then how to manage cow manure in an environmentally friendly way? Converting it to organic fertilizer is a good idea. Here, SX can provide you with professional equipment and systems for cow dung processing. And we especially design different plans according to different conditions. Then what follows is a solution for making manure from 20,000 cattle into granular fertilizer.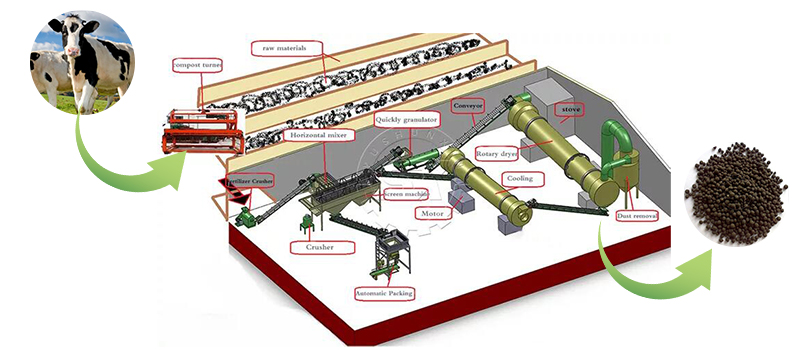 If you are interested in cow manure fertilizer making, contact us immediateply
---
What capacity of organic fertilizer making line can process litter from 40,000 cows?
Generally speaking, 1,000 cows will produce 30 tons of manure a day. So 20,000 cattle will generate 600 tons of crap per day. And because the fresh animal manure is a mixture of water and solid. And usually we mainly use solid manure as material to prepare organic fertilizer. Here, SX dewatering machine can help you separate solides from liquid. After dewatering, there are only approximately 200 tons of manure that can be used in organic fertilizer manufacturing. That is, you need an organic fertilizer making line with an output of 200 t/d. If you plan to keep it running 2 shifts a day and 10 hours a shift, we recommend you choose a 10 t/h organic fertilizer preparation system.
---
What is the configuration of this large scale cow dung fertilizer making system?
After deciding the capacity of your cow dung fertilizer making project. Next you need to select the equipment used in this plan. 10 t/h cow dung fertilizer manufacturing line is an ideal choice to start a large scale fertilizer production out of cattle litter. So you also need to choose equipment with a large capacity. In general, we will equip this project of large cow farm waste as fertilizer with machines as follows:
Wheel type compost tuner
Wheel type compost turning machine is a typical machine for large scale fermentation. It adopts groove type aerobic fermentation, which stacks cow dung material in trenches and turns it by wheel. The turning span of it can reach 20-30 m and turning depth can reach 1-3m. So it is suitable to prepare cow manure fertilizer in a large scale.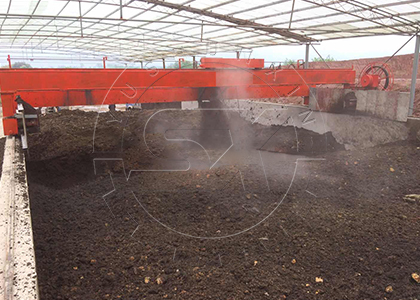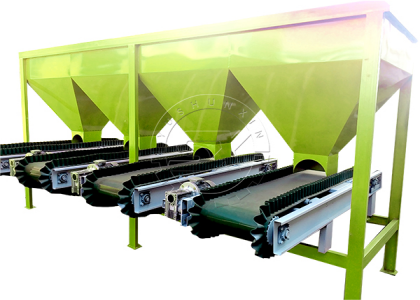 Automatic batching machine
Dynamic batching system is designed for continuous fertilizer production. We equip every hopper with a belt scale, which can strictly transport material according to your requirements. So it can ensure that the proportion of your cow manure fertilizer making is in accord with formula and finish it in a short time.
SXFLF-1000 vertical crusher
This machine is an ideal choice for crushing agglomerated cow dung, which has a high moisture content. Because it is not easy to block, and the material discharging is smooth. Usually, SXFLF-1000 new type vertical crusher can grind 8-15 tons of cattle manure into fine powder. It is not only essential for powder cow poop fertilizer production, but also beneficial for making quality dairy waste fertilizer pellets.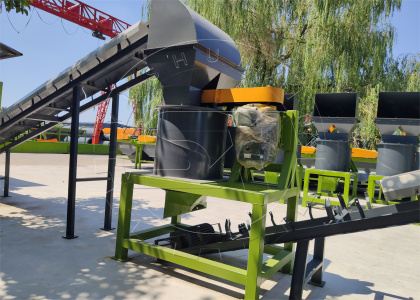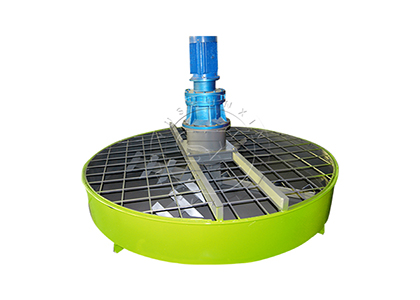 SXPJ-3000 disc mixer
This equipment is a type of vertical mixer. It has characteristics of low cost, high efficacy, less space occupation and multiple models. In addition, SXPJ-3000 disc mixer has a large capacity of 8-12 t/h. Therefore, it can blend auxiliary materials with cattle waste evenly to ensure nutrient balance of your fertilizer.
SXZGZ-2080 rotary drum granulator
It is an excellent choice for making large cow farm waste into granular fertilizer. SXZGZ-2080 rotary drum granulator has a capacity of 8-15 t/h, which can fully meet the requirement of process 10 tons of cow dung fertilizer pellets. Moreover, in order to prevent sticking and corrosion, we especially equip it with rubber lining and angle irons.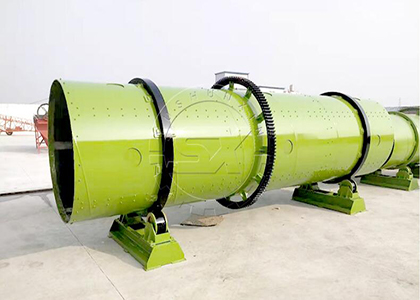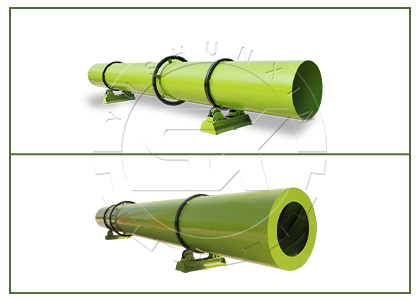 SXHG-1818 rotary dryer and SXLJ-1818 rotary cooling machine
SX drying equipment can remove the excessive moisture of cow dung fertilizer granules. This makes your fertilizer not easy to stick to and layer, which will handicap the transport and storage of fertilizer.
SX cooler will dry the moisture on the cow dung fertilizer particles' surface and decrease the high temperature of it. Then the excessive high temperature cannot reduce the quality of the produced cow dung fertilizer.
SXGS-1870 screening equipment
The granulation rate of rotary drum pelletizer is more than 90%. This means there is still a part of cow litter fertilizer that needs to be returned to re-granulate. Thus, how to distinguish them from qualified granular cattle manure fertilizer? In this process, screening machine can help you a lot.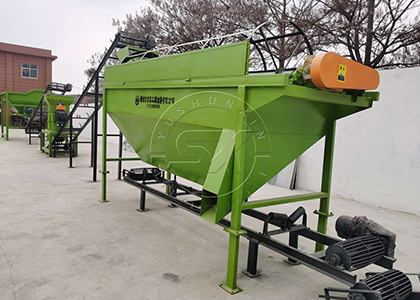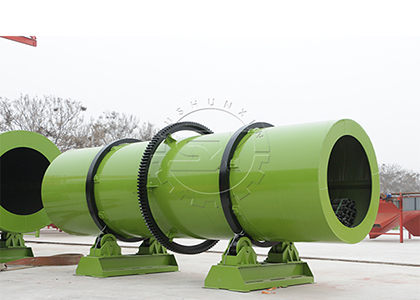 Coating equipment
This coating equipment will add a protective film to your cow dung fertilizer particles. For one thing, it can prevent sticking and nutrient loss after a long time of storage. For another, after coating, the fertilizer release will slow down and the effect will be longer.
Automatic packaging machine
Packing is the final step of the fertilizer manufacturing from cow waste. In this process, SX automatic packaging machine can pack your fertilizer into 20kg/bag , 50 kg/ bag, etc. So your fertilizer will be more convenient to transport and sell.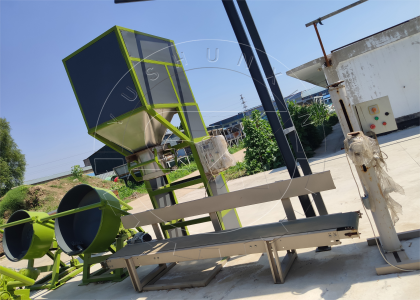 The above is a solution for large cow farm waste as fertilizer. Besides this, SX also can provide you with solutions for chicken manure disposal, horse litter fertilizer making, etc. If you are interested in them, you can contact us for details. We will provide you with the best design and equipment according to your actual conditions.
---