Fertilizer packaging machine belongs to a kind of fertilizer equipment which can bag fertilizer at a high speed. At the same time, it plays an important role in the process of fertilizer production line. And this kind of automatic quantitative packaging scale is used for quantitative packaging. Moreover, it adopts the integrated structure. By this way, it has the prominent features of low scale height, compoct structure, novel appearance, easy installation, convenient maintenance etc. Meanwhile, the most important feature is that the quantitative precision of the bagging system is 2‰. Our fertilizer bagging equipment can fully meet your needs of fertilizer bagging. In addition, if you use it for other fields, automatic weighing and bagging machine is also available.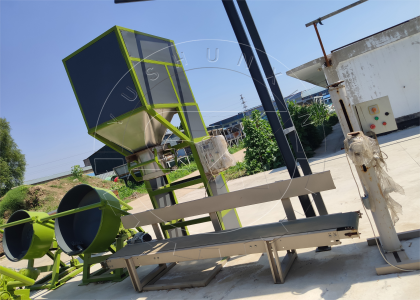 ---
Alternative fertilizer packaging machine models for your fertilizer production factory
Granular fertilizer packaging machine
Granular fertilizer packaging machine is mainly used at the end of your fertilizer granules production line. It can pack your finished fertilizer pellets into bags with volume you need quickly. So automatic quantitative packaging for granule materials is very useful in various industries. Such as flour plant, starch factory, feed plant, food plant etc. Moreover, whether you want to produce organic fertilizer or make compound fertilizer in a small scale or large scale, SX bagging equipment can fully meet your requirements. because besides single bucket fertilizer packaging scale, we also can provide you with double bucket bagging machine. The whole structure of automatic packaging machine for pellet is very simple and easy to operate. Moreover, you can choose perfect granular fertilizer bagging machine by different capacities. As we learned above, it has high quantitative precision of 2‰.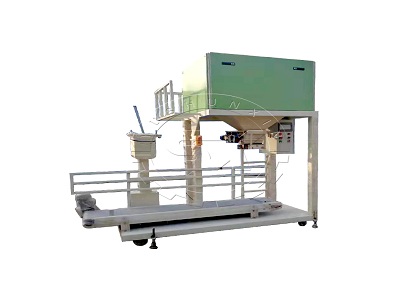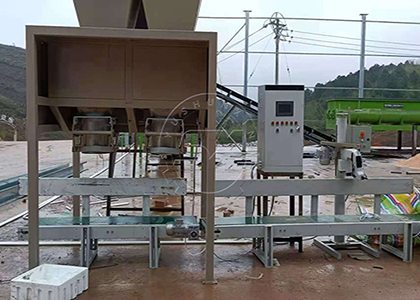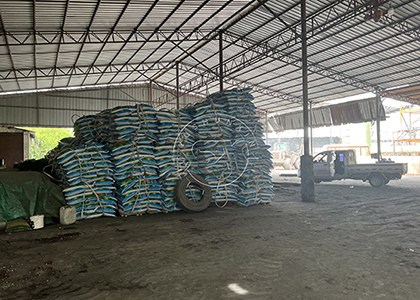 What other machines is needed in fertilizer making?
Powder fertilizer packaging machine
If you plan to produce powdery organic fertilizer, we also can provide you with bagging machine for powder fertilizer. Its structure is very simple and compact for closed inner circulation system. Therefore, it is good for preventing dust from flying in the air so that to improve working condition and keep employees to have good health. To some extent, it reduces our environmental pollution. In addition, many people may focus on whether powder fertilizer can block the outlet of powder fertilizer packaging machine easily or not. The answer from our engineers is no. Because after drying process, the powder is very dry and we especially design screw pusher to make fertilizer smoothly flow into fertilizer bags. Moreover, you can use it for other industries, such as sugar house, salt plants, flour plants and so on.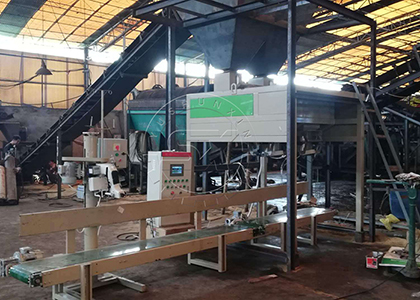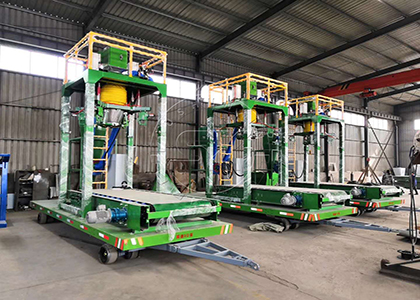 Tons bag fertilizer packaging machine for large scale fertilizer packaging
Aiming to different capacities you need, our engineers design tons bag fertilizer packaging machine for you to make a choice. Why you need to pay more attention on? There are two points to share with you about our manure bagging equipment. Because there are a lot of different large scale fertilizer packaging equipment to choose. In terms of other aspect, it has a lot of advantages before you use it to package fertilizer whether powder fertilizer or granules fertilizer. As we know, it integrates electronic weighing, automatic bagging and dust removal. Especially, it has high accuracy on weighing. Meanwhile, it is applicable for you to adjust the packaging speed. How do you think about it?
---
Recommended bagging equipment for fertilizer with weight
Choosing different fertilizer weight to bag. Generally speaking, we usually use fertilizer bags of 5 kg, 15 kg, 25 kg, 50 kg to package our fertilizer in fertilizer industry. How to bag with your standards or needs is an important question. Because our fertilizer bagging machine is a kind of half automatic fertilizer equipment. It can meet your different needs of packaging. Therefore, it is the best solution to solve fertilizer packaging problem to meet your client's requirement.
Different fertilizer capacities decide you to choose different packaging machines. For small scale fertilizer capacity, a single bucket automatic packaging machine is optional. This kind can be used in small scale fertilizer production line in our company. It can weigh your fertilizer in the bucket in advance. As long as you put your bags well, the weighed fertilizer will be out to your bag. For large scale fertilizer production line, hot sale double bucket automatic packaging scale is the best choice for you. Compared with single bucket packaging scale, it has a big difference. There are double buckets to weigh fertilizer alternatively. By this way, it improve packaging efficiency. Using this machine for bagging, it can make your fertilizer production capacity higher, too.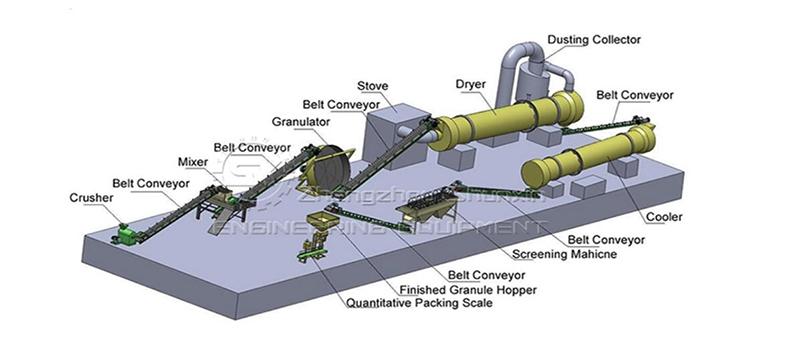 Get more details immediately !
---
Best ways to solve the problem of packaging 200 tons organic fertilizer from farm
How to package organic fertilizer from farm is becoming an important problem around the world. In order to solve the problem, the fertilizer packaging machine plays an important role in the whole organic fertilizer production line. How does our double bucket fertilizer bagging machine work?
There are two buckets for weighing. When it stats feeding, powder or granules will fall into the first bucket. As long as the weight reaches the standard you set, it will stop feeding.
Then, you can put a bag and sackholder will hold your bags tightly and fertilizer in the first bucket will fall into the bags. Meanwhile, the second bucket will start weigh.When this bag is full, the sackholder will open.
Then, you need to change an empty one again. Finally, fertilizer in the second bucket will fall into the bag. Until fertilizer is finished, the process is end.
---
How to improve fertilizer bagging equipment work efficiency and keep it working for a long time?
Check this machine at least once a month. It includes many parts, such as the worm wheel, worm, bolt and the bearing and so on. The parts are easily damaged after using for a long time. You had better to check it carefully so that the machine can work well.
Clean the bucket regularly after finished. When you end your work, you had better to clean up the bucket. Because there is high wet moisture appearing on the cold evening. Therefore, in order to keep daytime work smooth, this work is necessary to improve fertilizer capacity.
Put it into the dry place. In the way, it not only can protect our machine from damage, but also get high quality fertilizer.
---