In Lebanon, chicken meat and eggs is very popular with local people, so there are many chicken farms in this country. On 20th October 2022, a client from Lebanon told us that he is a chicken farm owner and rears many broilers. But the concomitant of it is the treatment of large amounts of chicken manure. Then he found our web page about poultry manure management and wanted to process chicken waste into organic fertilizer. So he inquired about our systems of chicken manure fertilizer production. According to his requirements, we recommend powdery organic fertilizer line to the customer from Lebanon. The specific details of our communication are as follows:
What is the price of powdery organic fertilizer line?
---
What kind of fertilizer do you want to produce from chicken litter? Powdery or pellets?
When you want to select a suitable fertilizer manufacturing system for your chicken farm waste disposal. You need to decide what kind of fertilizer you want to prepare. Powdery or granular? This Lebanese customer didn't have a clear answer. But he told us he wanted to buy a low cost organic fertilizer making line. So we recommend him to start a powdery organic fertilizer line in Lebanon There are three reasons:
Simple process
Powdery fertilizer production line is the simplest system for chicken manure fertilizer manufacturing. Using it, only 3 steps, you can turn broiler manure into organic fertilizer. And it only requires 5 kinds of machines, including forklift feeder, crusher, powder screener, packaging machine and belt conveyor. This will reduce the cost of equipment buying.
Less space occupation
Because this system has fewer fertilizer machines contained, the space it requires usually becomes smaller. So you can spend less on factory rental. Even you can start chicken litter fertilizer making directly in your farm.
High automation
All equipment of this chicken waste disposal system is driven by electricity. And we especially equip it with an automatic control system. So only needs 2-3 workers, it can finish powdery fertilizer preparation out of chicken crap. So you can decrease your budget for the labor force.
If you want to process chicken manure into pellets, you only need to add an organic fertilizer granulator to this system. There are various granulators for your choice. Such as disc pelletizer, new type organic fertilizer granulator, rotary drum pelleting machine, etc.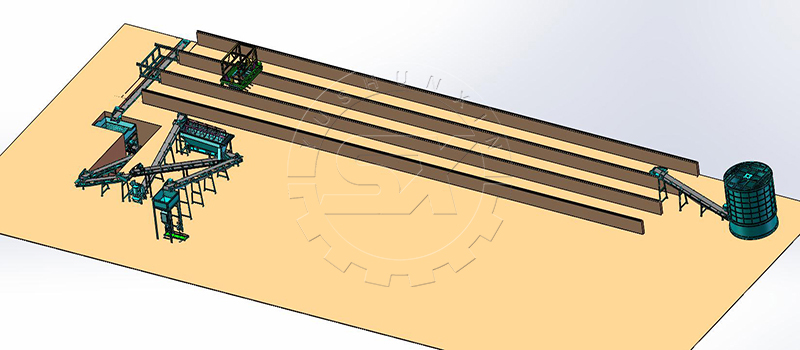 Get deails peremeters of powdey organic fertilizer making line
---
What is the chemical composition of the final fertilizer?
In general, the chemical composition of your final fertilizer is determined by the material you use instead of the system you choose. Chicken manure usually contains 2.34% nitrogen, 2.32% phosphorus, 0.83% potassium and many other elements. They are greatly beneficial for the growth of crops. So it is an ideal choice to prepare organic fertilizer.
Does it need any other materials? Of course, single raw material will cause the nutrient imbalance of your fertilizer. There are many other materials that can be used in chicken manure fertilizer production. For example, if you want to increase the C/N of your fertilizer, you can add straw, sawdust, rice husk, corn cob, etc to your material. And you can enhance the content of phosphorus by MAP, DAP, etc; potassium by MOP, SOP, etc.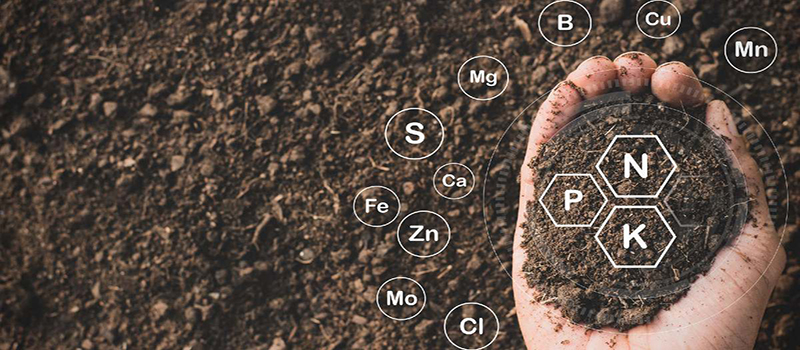 ---
What other equipment do you need in fertilizer manufacturing from broiler manure?
Besides the equipment mentioned above, are there other organic fertilizer machines needed for preparing powder fertilizer with chicken litter? Before processing chicken manure with powder fertilizer production line, there are two processes you must pay attention to.
Control moisture content

Moisture content plays an important role in manure fertilizer making, whether you plan to make it into granular or powder. Generally speaking, fresh chicken manure has high water content, which is not suitable for starting organic fertilizer production directly. Because when the moisture content of material is higher than 65%, the fermentation effect will be reduced. And it also will influence the quality of final fertilizer. For this, SX dewatering machine can help you a lot. It can remove excessive water from animal manure and reduce the moisture content of chicken manure to 30%.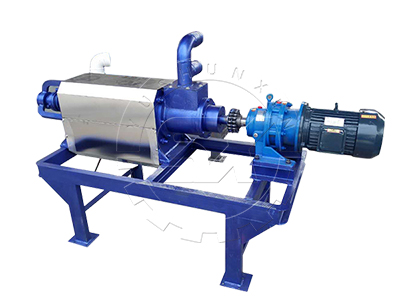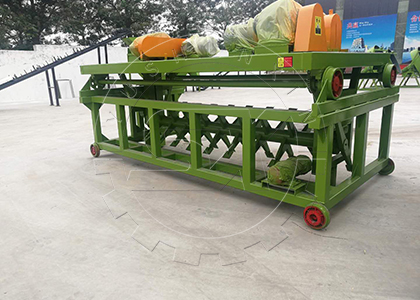 Composting
Composting is a necessary process for organic waste fertilizer manufacturing. Of course, the same as the chicken manure powdery organic fertilizer making line in Lebanon. It is a process which makes use of high temperature to kill harmful bacteria, pest eggs and grass seeds in chicken waste. So the chicken manure fertilizer produced by powdery fertilizer making system can supply nutrients for crop growth without harmfulness. For this, SX especially designs various machines for fermentation for your choice. They can help you finish the harmless process of chicken dung easily and quickly. And you can choose one according to your needs
The above are details about our communication with the customer from Lebanon. In addition, except powdery fertilizer making system, we also can provide you with many other plans to process chicken manure. Such as chicken manure compost system, chicken manure fertilizer granulation equipment, etc. If you are interested in them, please contact us immediately.
---