Rotary drum churning granulator is a key equipment to make powder fertilizer into pellets. And there are many fertilizer manufacturers who choose it for their fertilizer production projects. Why? For one thing, it not only can be used in organic fertilizer pellet manufacturing but also compound fertilizer granules making. For another, it has a two-in-one granulation system. While the stirring teeth are rotating to turn fertilizer into granules, the drum is also working to produce fertilizer pellets. So it can help you finish fertilizer granulation faster and the produced fertilizer particles have a higher hardness. Then let's learn more details of this rotary drum churning granulator.
Is there succussful case of rotary drum churning granulation?
---
Where can rotary drum churning granulator be used?
When you plan to buy a fertilizer making machine, you must want to know is it suitable for you? For this, it is necessary to learn where and when can this fertilizer equipment be used? Of course, the same as rotary gear drum granulation machine. In general, this drum stirring teeth granulator is suitable for the following occasions:
Compound fertilizer pellet making
If you want to convert chemical fertilizer into pellets, you can choose this rotary drum churning equipment. Whether you plan to produce low, medium or high concentration complex fertilizers, it can fully meet your needs.
Organic manure fertilizer granulation
In addition, drum churning pellets making equipment is also an excellent choice for organic waste granular fertilizer processing. It has a strong adaptability and can be used for various organic materials granulation. Including cow dung, chicken manure, pig waste, clay, kaolin, etc.
Medium scale granular fertilizer production
Then in capacity aspect, drum stirring teeth pellet production machine is suitable for medium scale organic or compound fertilizer production. Usually, it can help you prepare 5-8 tons of fertilizer particles per hour.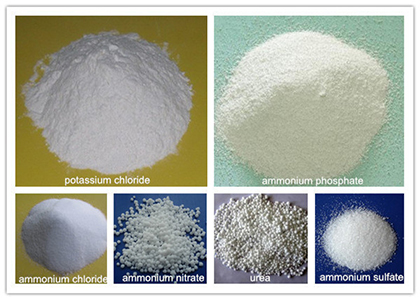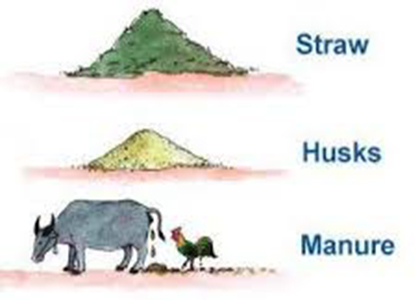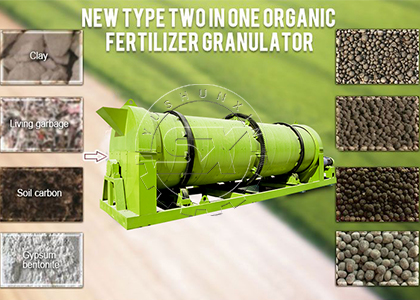 ---
How does drum stirring teeth granulation machine work to process fertilizer granules?
Compared with other fertilizer granulation machines, the brightest spot of rotary gear drum pelletizer is two types of granulation systems. Rotary drum granulation and stirring teeth pellet making. So it is also known as stirring teeth drum two-in-one granulator.
Rotary drum granulation method
Rotary drum granules production, as name suggests, is a method which makes use of the rotating motion of drum to turn powder fertilizer into particles. As the cylinder rotates, the fertilizer material will be carried upwards and then roll down due to gravity. In this way, powder fertilizer materials will combine with each other and form into pellets.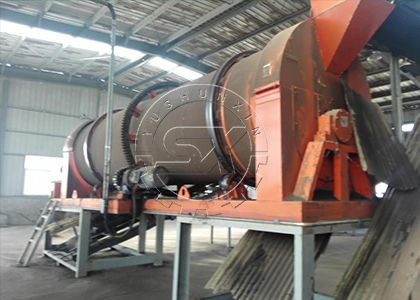 Stirring teeth pellet making method
This granulation method mainly relies on two forces to convert fertilizer materials to particles. They are high speed rotary mechanical agitation force of stirring shaft teeth and the resulting aerodynamic force. Under the action of these two forces, fine powder materials will continuously achieve the process of mixing, granulating, balling and desification.
And what you need to focus on is that the above two granulation methods belong to wet granulation measure. Which uses liquid as binder to increase the stickiness between fertilizer materials, so they can combine with each other and form into fertilizer particles.
---
4 Features of two-in-one granulation equipment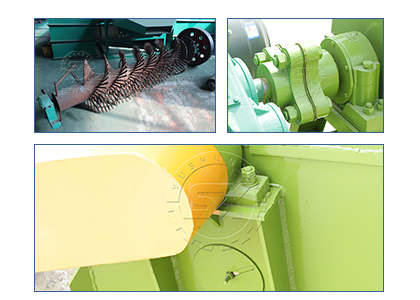 ---
What is the granulation effect of the rotary drum churning pelletizer?
If you want to purchase the best pellet making machine, testing its finished fertilizer granules is a good idea to know if it is suitable for you. Then what is the granulation effect of the drum stirring tooth granulator?
Higher pellet qualified rate
The fertilizer pellets qualified rate of rotary drum churning granulator is more than 90%. This means there are fewer unqualified pellets that need to be re-processed. Therefore, you can finish fertilizer granules production faster.
---
Where to buy the high quality rotary drum churning granulation machine?
Provided you want to buy quality rotary drum churning granulation equipment, SX Engineering Equipment Co., Ltd is an ideal choice for you. The reasons are as follows:
High quality fertilizer machine
We constantly integrate advanced accessories from domestic and foreign, such as the Siemens, Schneider, ABB, Baosteel, etc. In addition, we use advanced manufacturing machines, including plasma cutting machine, laser cutting machine, automatic bending machine, etc. They will make SX fertilizer machines operate easily and stably.
Favourable price
SX can offer you rotary drum churning granulator at a favourable price. Because it not only has advanced technologies and nearly 20 years of experience, but also is the source factory of fertilizer equipment. There is no extra charge.
Considerate service
Besides guidance for installation, operation and maintenance, we also can provide you with customized design according to your requirements.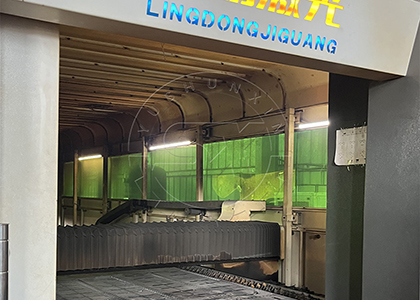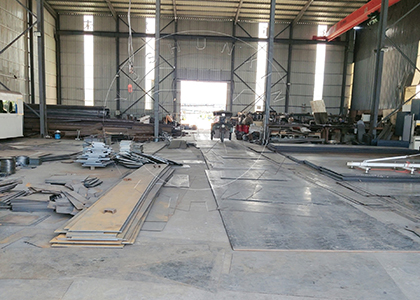 ---