Fertilizer polishing machine plays an important role in high quality granular fertilizer production. It can help you change the shape of fertilizer pellets and improve their appearance. Therefore, there are many fertilizer suppliers choose to use it in their fertilizer production line. And in order to meet the different needs of customers, we especially design different types of polishing equipment for your choice. Whether you want to produce organic fertilizer, compound fertilizer or bio fertilizer. Whether you have one or more fertilizer granulators. It can fully meet your needs. In addition, we can not only provide you with two-stage fertilizer polishing machine, but also three-stage fertilizer buffing equipment. If you are interested in it or other fertilizer equipment, please contact us immediately.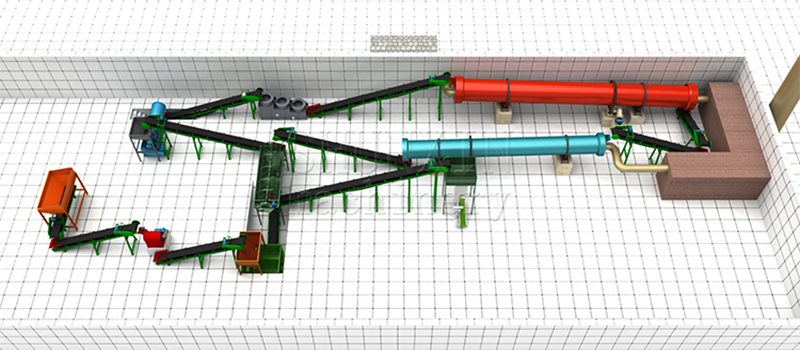 Get suitable fertilizer polishing machine immediately!
---
Why you need to use polishing equipment in fertilizer manufacturing?
When you make organic fertilizer or compound fertilizer into granules by fertilizer granulating machine. You will find that these fertilizer pellets have different shapes and sizes. Meanwhile, they have an uneven appearance and are easy to pulverize. At that time, fertilizer polishing equipment can help you a lot. It can make your fertilizer particles roll to round shape granules and has no return material. And after polishing, the fertilizer granules have higher strength and more beautiful appearance. You must know that beautiful appearance is also an aspect to increase the competitiveness of your fertilizer in the market. So fertilizer buffing machine is a key equipment in the process of fertilizer making.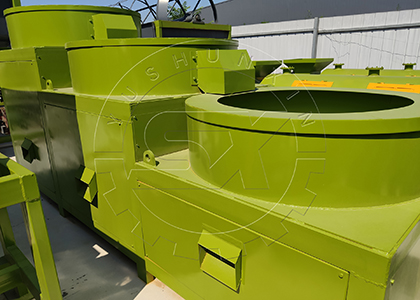 ---
How polishing machine works to improve the quality of fertilizer granules?
If you want to use fertilizer polishing machine freely, you need to know how it works.
First of all, you need to learn the structure of this machine. It is a multi-layer equipment, which usually consists of two or three polishing cylinders and racks. At the top of the equipment is a large cylinder, which is used for fertilizer pellet processing. And there is a large turntable at the lower part of the cylinder. The outer edge of the large turntable is in sliding contact with the inner wall of the cylinder. And under the large turntable, there is a vertical shaft. It is connected with the output shaft of the motor through the reducer or the belt to provide power for the equipment. And each polishing cylinder has two discharge ports, one for qualified fertilizer granules and another for powder fertilizer discharge.
After the fertilizer particles enter the polishing machine, they will be polished as the large turntable rotating under the action of centrifugal force. Then the qualified fertilizer particles will enter the next polishing cylinder and finally enter the next process. Meanwhile, the fertilizer powder is discharged from the discharge port.
---
Advantages of fertilizer polishing equipment from SX fertilizer equipment factory
There are various fertilizer polishing machines in the market, why so many fertilizer suppliers choose to buy it from SX? Because compared with others, our fertilizer polishing machine has advantages on following aspects:
Wide applications
Fertilizer polisher from SX has high adaptability. So it not only can be used in organic fertilizer production, but also an ideal choice for compound fertilizer making. And it has strong anti-overload capability and can adapt to work in various environments.
Low consumption
The polishing machine with the largest capacity can process 5-8 tons of granular fertilizer per hour. But its power is only 11 kw, which is lower than others. Therefore, if you choose to buy polishing equipment from SX, you can reduce the cost of your fertilizer production.
Various types for your choice
In general, different customers have different requirements for fertilizer polishing machine. So we especially design various types of fertilizer polishing equipment. If you need a small scale fertilizer buffing machine, we recommend you SXPY-800 and SXPY-1000. Their capacities are 1-2 t/h and 2-3 t/h respectively. If you want to enlarge your fertilizer production scale, we can provide you SXPY-1200 and SXPY-1500 with capacity of 3-5 t/h and 5-8 t/h. In addition, whether you need two-stage or three- stage fertilizer polishing machine, we can fully meet your needs.
Improve fertilizer quality
Our fertilizer polishing machine can make the columnar fertilizer particles into round pellets at one time. The processed particles have characteristics of uniform size, large density, smooth appearance. And the polishing rate is as high as 95%. So it is greatly helpful for improving the quality of your fertilizer.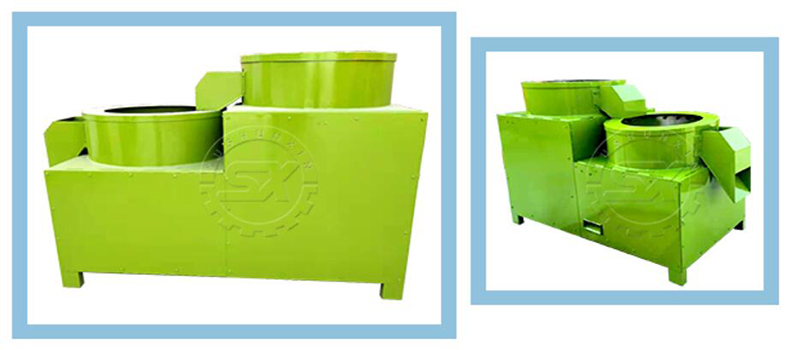 ---
Where to buy buffing equipment for your fertilizer production line?
Do you want to buy high quality fertilizer polishing equipment at a low price? Are you finding a reliable fertilizer equipment manufacturer?SX is an ideal choice for you. It is a professional fertilizer equipment factory, which has nearly 20 years of experience in organic and fertilizer making machine manufacturing. It has a professional team composed of experts, processors and senior engineers. So we can provide you with excellent designs for fertilizer equipment and fertilizer plant layout. And SX has advanced manufacturing machines to guarantee the quality of polishing equipment production. Therefore, if you want to buy fertilizer polishing machine or other fertilizer equipment, please contact us immediately.
---