How to Deal with Cow Manure Effectively and Profitable?
To solve a series of problems caused by a great deal of cow dung, it is a good choice to compost them and convert them into organic fertilizer. By composting cow dung with other organic wastes, it creates more benefits for economy, society and environment. As a professional fertilizer equipment manufacture from China, our cow dung fertilizer machine can help you make organic fertilizer from cow dung more easily and effectively. Besides, we can design a fertilizer production line for your organic waste management. Then, you can use the fertilizer in your farm or sale to others for commercial purpose. If you want to compost your cow dung into fertilizer, just feel free to contact us.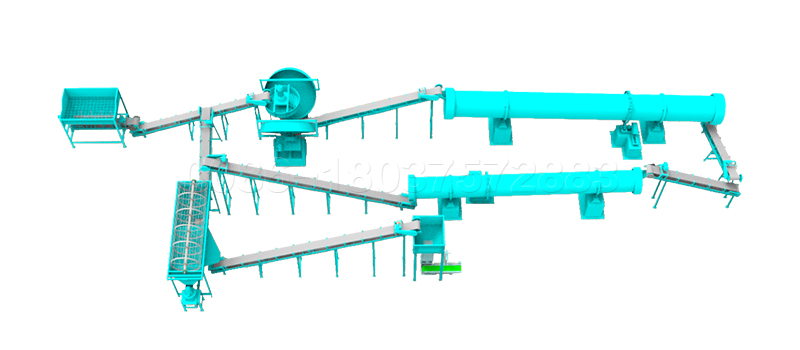 Why does Composted Cow Dung Organic Fertilizer Benefit to the Soil?
Currently, the most common and valuable processing method is to turn cow dung and manure into salable organic fertilizer. Cow dung is a derived product from wastes produced by cattle. They can provide high levels of organic materials and rich in nutrients, including about nitrogen, phosphorous and potassium as well as many other essential nutrients.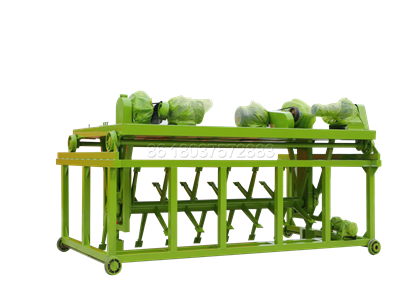 According to the data, daily cow dung contains crude protein 10%–20%, crude fat 1%–3%, nitrogen free extract 20%–30%, crude fiber 15%–30%. Moreover, cow manure also contains high levels of ammonia that can almost kill the growth of the pathogens. Once raw cow dung composted by professional cow dung fertilizer machine, it can provide lots of benefits to the garden and organic farm. This also makes cow manure become a kind of popular and useful raw material of organic fertilizer production.
How to make Organic Fertilizer from Cow Dung?
As one of the most important raw materials for organic fertilizer production project, the processing method of cow dung organic fertilizer can be divided in to the following steps:
Collect the cattle residue in your farm and dewater them. For fresh cow dung contains too much water, the first important thing you should do is to use our cow dung dewatering machine to control the water content under 85%.
Mixing dry cow dung with other organic wastes. Heavy cow manure should be mixed with organic substances like vegetable waste, garden debris, dead leaves, sawdust, wood ash, hay and straw etc. Using a fertilizer mixer can makes this work more quickly.
Composting and fermentation. After mixing the organic wastes well, you can stack them into windrows on the ground or build a fermentation groove to ferment them quickly. Here, we recommend you to use our compost turner to speed up the composting process.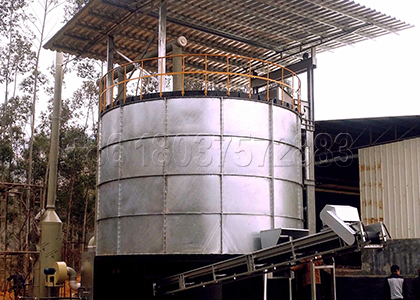 Crushing. After fully composting and fermentation, the composted materials should be transferred into fertilizer crusher for materials grinding.
Granulating process. Remember to choose a suitable organic fertilizer granulator according to the scale of cow manure composting and production.
Drying the fertilizer granules. Usually, for easy packaging and storage, a rotary dryer would be used to evenly dry the granules and ultimately create a uniform and quality final product.
Package. Here SEEC can provide automated packaging machine for you to fulfill high-efficiency, automatic and convenient packaging and bagging solution for finished cow dung organic fertilizers.
Cow Dung Dewatering Machine
The dewatering machine is an indispensable cow dung fertilizer machine in the cow manure fertilizer production process.
Our cow dung dewatering screw press machine can separate fresh cow manure into liquid and solid effectively. After separated by this machine, the water content of the cow manure is 30%. Besides, the slag yield and water content of your raw materials can be adjusted. Therefore, you can dehydrate the material according to the actual working requirements. Besides, it is a multifunctional dewatering machine which can be used to dewater chicken manure, duck droppings, cow dung, wine residue etc.
Cow Dung Composting Machine
Composting is the key process to make cow dung fertilizer. In order to improve work efficiency, a professional compost turner is needed in this time.
Our cow dung composting machine mainly adopts the aerobic fermentation technology to decompose the organic matter in cow manure wastes. For oxygen is one of the essential factors in aerobic fermentation process. This type cow dung fertilizer machine can turn the compost piles regularly to let more oxygen come into the core of the piles. In this way, it speeds up the composting process greatly and eliminate the appearance of anaerobic environment.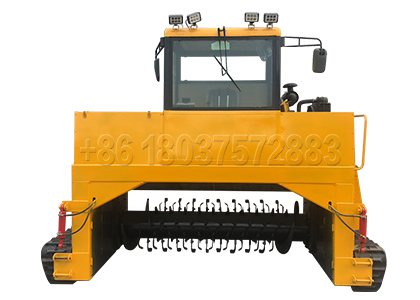 Cow Manure Mixing Machine
This kind of cow dung fertilizer machine is used to mix the cow manure with other organic wastes. While this fertilizer mixer is working, the raw materials in this machine can be mixed evenly. Especially when you want to add some biological species for better manure compost products, it can mix them well to meet your requirements.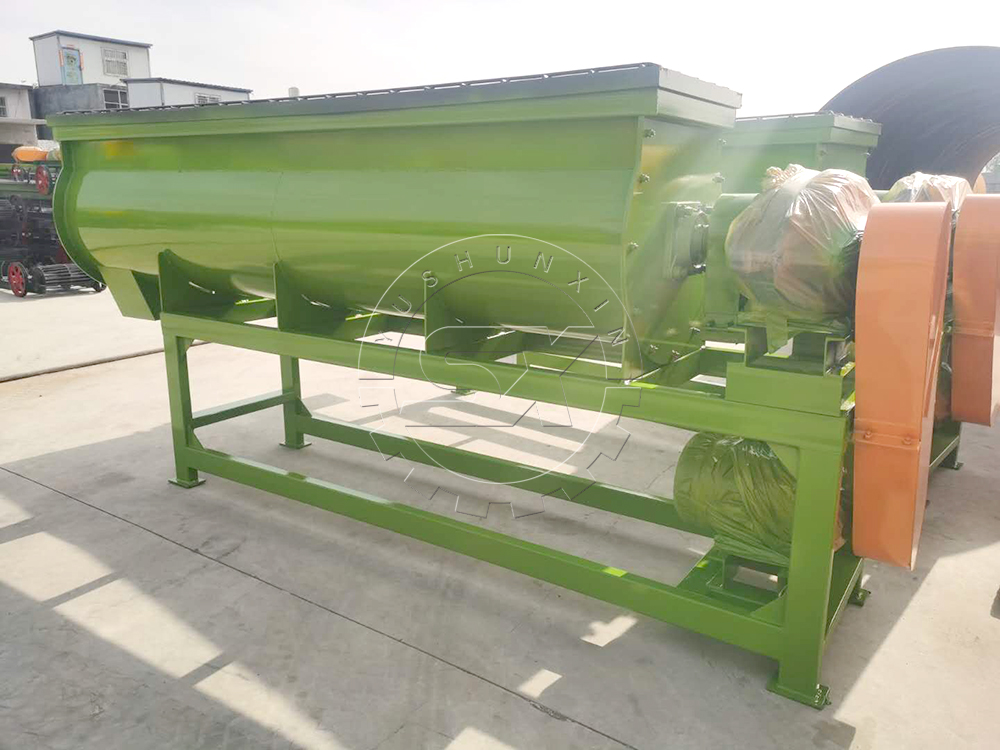 Cow Manure Granulating Equipment
Cow manure granulating equipment also can be called cow dung pellet making machine. It is a kind of cow dung fertilizer machine used in organic fertilizer granulation process. This equipment can help you make fertilizer granules for salable organic fertilizer products. Here, SEEC recommend you the following granulating equipment to make cow dung fertilizer pellets. Besides, you can use an organic fertilizer polishing machine to make your cow dung granules looks more beautiful. If you have any questions about them, just feel free to contact us.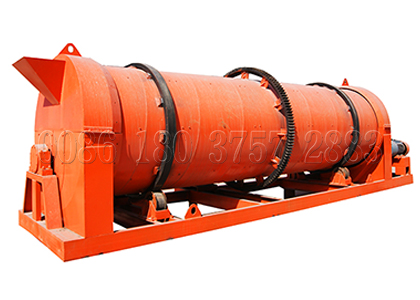 How to make fertilizer pellets looks more beautiful in cow dung fertilizer machine for commercial fertilizer?
As for this question, it is very normal in fertilizer industry, especially in commercial fertilizer. Because beautiful shapes can make a lot of client to buy for professional and advanced technology. In terms of the problem, our engineers design organic fertilizer polishing machine to meet your needs. Although it belongs to auxiliary equipment, its use for fertilizer pellets is necessary. It is a circular polishing device based on organic fertilizer and compound fertilizer granulator. Meanwhile, it makes the cylindrical particles roll to ball without return materials. And then, it has high ball rate, good strength, beautiful appearance and strong practicability. By fertilizer polishing machine to some extent, it can prompt the fertilizer sales. Why not use it as soon as quickly. Pl ease contact us in time.
Project on Cow Dung Composted Fertilizer Production Line
This cow dung composted fertilizer production line from SEEC can be used to make cow manure fertilizer in commercial purpose. It is a commercial cow dung compost manufacturing project for you. The whole production process includes fermentation, mixing, granulating, drying, cooling, and finally bagging for sale. The whole production line runs efficiently and stably for cow dung composted fertilizer production. What's more, we can provide customized cow dung fertilizer machine for you in this project. If you want to know the quotation of the whole production line, welcome to contact us.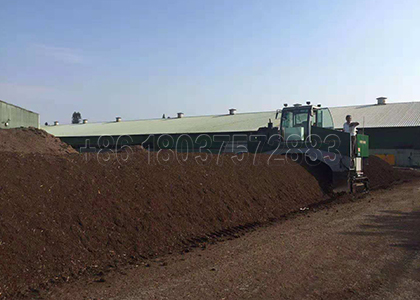 How to Establish a Small Scale Cow Dung Powder Fertilizer Production Line?
For small scale cow dung fertilizer production, SEEC has designed a small scale cow dung powder fertilizer production line for you. In this fertilizer production project, you do not need the fertilizer granulator, dryer and cooler to make fertilizer granules. Because of lacking these cow dung fertilizer machines, the final fertilizer products are powdery. But there is no adverse effect on the final product quality. You can use these powdery fertilizer in your farm or package them for sale. Therefore, you do not need to buy fertilizer from others. Meanwhile, you can make money from this simple organic fertilizer production line.
How to make organic fertilizers from 200 cow's dung in your own farm?
In your own cow farm, the cow dung management become more important to you. Composting is a good way to help you get organic fertilizer from these organic wastes. If you want to know how to deal with farm wastes by composting, SEEC has some solutions for your reference. In order to save the space for composting work,
we recommend you to use our groove type cow dung fertilizer machine to make organic fertilizers from 200 cow's dung in your own farm. This not only save you cost on organic fertilizer production equipment, but also save your farm space. The only thing you need to do is to build some grooves in your farm and put your cow dung in them. After that, your cow wastes will ferment in this unit. With the turning of groove type compost turner, your cow dung can quickly become organic fertilizer to use.