In recent years, Indonesia aims to develop livestock and poultry industry and has made conspicuous achievements. But the concomitant of it is how to dispose of animal manure. And considering the development needs of Indonesian agriculture, converting manure waste into organic fertilizer is an economical choice. Because cattle droppings is rich in nitrogen, phosphorus, potassium, etc. They are necessary for the healthy growth of crops and plants. On 5th September 2022, a cow farm owner inquired about how to process cow dung into high quality organic fertilizer. And there were more than 20.000 cows on his farm. Then after discussing the details of his requirements, we sent him a 5t/h organic fertilizer production line of cow manure. The following are the specific details of communication in this case: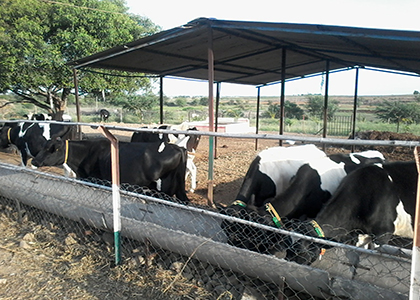 Come to get your own cow dung fertilizer making system!
---
What fertilizer making line can be used for cattle litter processing?
In general, you can make cow dung organic fertilizer in two ways. Turning it into powdery or granular fertilizer. If you plan to make organic fertilizer for self use or don't have enough budget, we recommend you choose powdery organic fertilizer making line. Because it has a simple process of cow manure fertilizer manufacturing, which can reduce your budget on equipment buying, factory rent and labor force. But the fertilizer effect will not decrease.
If you want to further improve the quality of your cow manure fertilizer for commercial purpose, you had better turn powdery fertilizer into pellets. After doing this, the fertilizer made of cattle litter has less contact area with each other and is not easy to stick and layer. In addition, coating machine will add a protective film to organic fertilizer pellets to prevent moisture absorption and nutrient loss. So it is convenient for transport and storage.
The customer from Indonesia wanted to produce fertilizer out of cow droppings to sell to local farmers. Therefore, we recommend him granular cow dung fertilizer making line.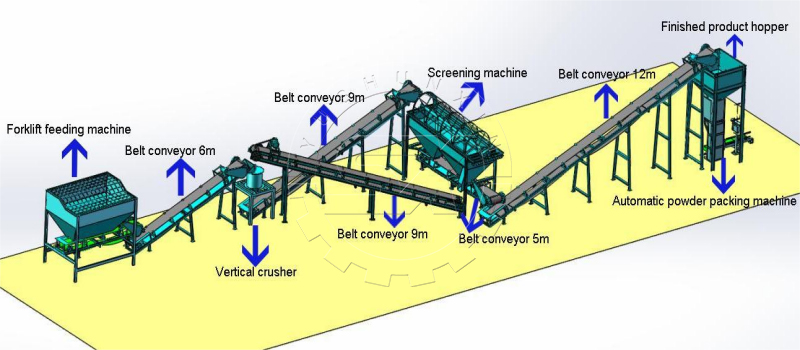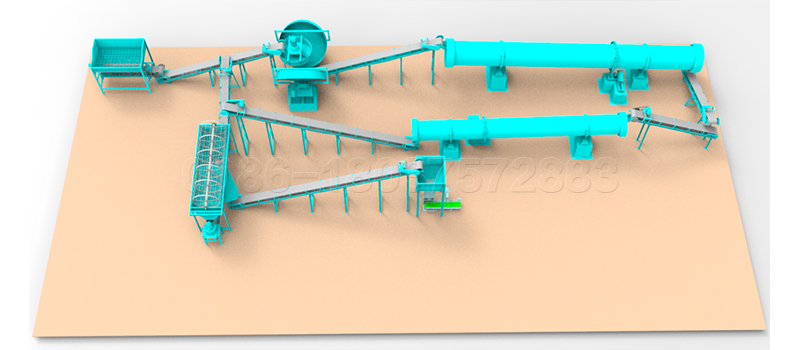 ---
What equipment is suitable for this cow dung organic fertilizer production line?
Then this Indonesian client wanted to know what equipment is suitable for him. And he told us there are more than 20,000 cows on his farm and the expectant capacity is 5t/h. When you select equipment for your fertilizer preparation line of cattle waste, capacity is an item you must pay attention to. According to this capacity requirement, we equip this cow manure fertilizer line with equipment of groove type compost turner, automatic batching machine, double shafts mixer, semi-wet material crusher SXSF-120, pan granulator SXYZ-3600 and other auxiliary machines for the production of cow dung fertilizer. They are all operated by an electrical automated control system. Therefore, only a few workers, you can finish the preparation of organic fertilizer with cow litter easily and quickly.
---
Why does this fertilizer making line have two screening machines?
After we sent the first version of the design drawing to the client from Indonesia, he ever asked us why there are two screeners in this granular cattle manure fertilizer making line? Fertilizer screening machine is widely used in the separation of qualified fertilizer and unqualified fertilizer. The reason why this organic fertilizer making line contains two screeners is that this can greatly improve the quality of your fertilizer. After composting, there are still small rocks, cigarette butts, plastic bags, etc in cow litter. So at the beginning, it is advisable to use powdery screening equipment to separate fertilizer powdery from that waste and enhance raw material purity. Moreover, another screener is designed to distinguish granular cattle dung fertilizer. It can divide finished fertilizer into fine powdery and small fertilizer pellets, granule with required size, big fertilizer particles.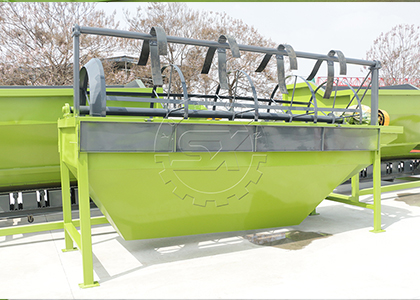 ---
Do you provide the installation service after ordering your machines?
As for the single machine, SX can provide you with instruction and operation video and distant guidance. As for the fertilizer production line, we can offer professional construction drawing, and arrange the engineer guide you to install the machines. In addition, we also can help you train the skilled workers.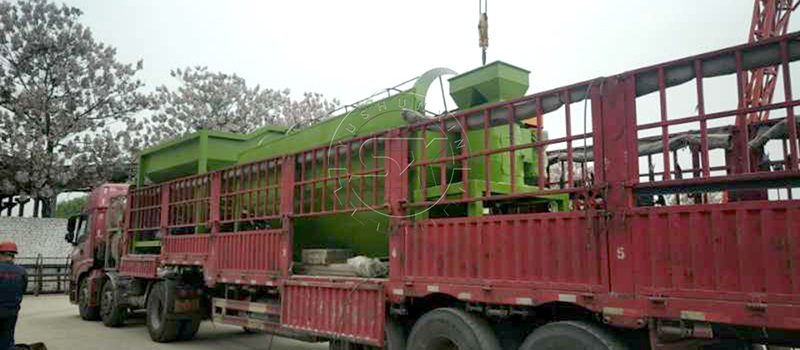 The above are details about our communication with the customer from Indonesia. In addition, except cow dung organic fertilizer production line, we also can provide you with many other fertilizer making lines. Such as poultry manure management line, organic fertilizer production line, chicken manure composting system, etc. If you are interested in them, please contact us immediately.
---