In winter, snow often has a serious impact on our travel. And using snow removing agent is one of the most effective ways to reduce this effect. Here, SX can provide you with professional equipment for snow remover production and has many successful cases. For example, on 15th November 2022, a customer from Korea inquired about the equipment for granular snow removing agent making machines. The following are the specific details of this snow remover granulation in Korea case: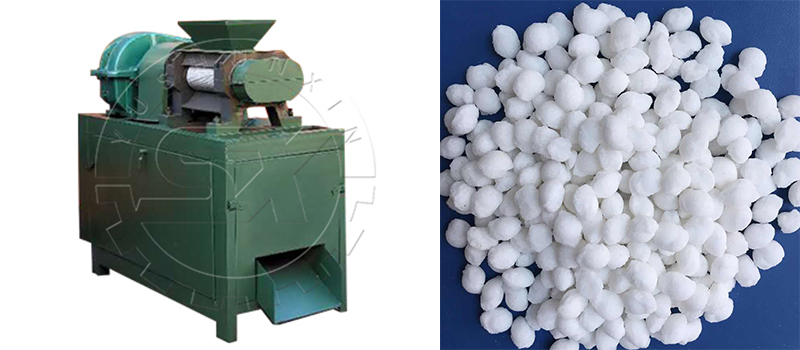 ---
Which granulation machine is suitable for snow removing agent pellets production?
This Korean customer was trying to produce a snow remover from sodium acetate, and wanted to process it into granule. And for granulation conditions, a flat flake type is desired, and the moisture content is 3% or less. For this, the most recommended equipment is double roller extrusion granulation machine. It adopts dry granulation method, which mainly relies on the extrusion force of two rollers to make granules. It is nearly no water involved, it is an ideal choice to produce pellets with low moisture content. In addition, this granulation machine is designed to process chemical materials. Of course, including sodium acetate. By using double roller pelletizer, you can turn sodium acetate into granular snow remover with a diameter of 3-10 mm easily and quickly.
---
What is the capacity of your snow remover granulation machine?
The client from Korea told us his expectant capacity is 7 tons per hour, and asked us can double roller granulator finish it? Of course, the largest capacity of double roller pelleting machine is 2-3t/h. If you want to realize the output of 7 t/h, we recommend you use 3-4 double roller granulators to process snow removing agent (as the picture shows).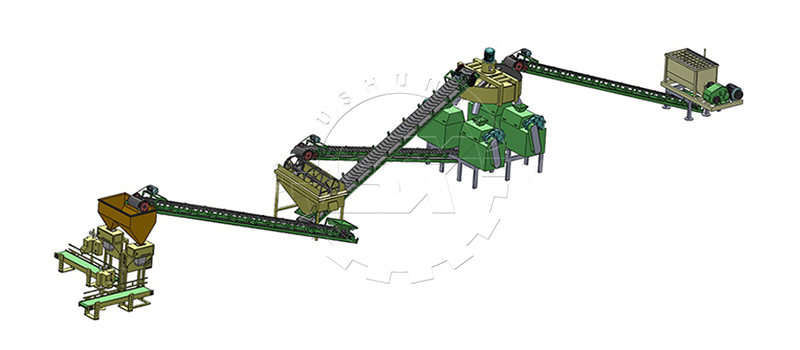 ---
Is there a suitable dryer for granular snow removing agent?
This Korean customer also wanted to purchase a dryer for further remove the water from the snow remover pellets. And the drying conditions should be 30% moisture to 3% or less, and to be dried at 80 degrees Celsius or less. To be honest, if you plan start snow remover granulation in Korea with double roller pelletizer, the drying machine is dispensable. Because the moisture content of feeding material is only 5%, and that of finished pellets must be lower than 3%. But if you need, SX can provide you with rotary drying machine. It can fully meet your requirements of drying pellets at a temperature below 80℃ and reduce the moisture content from 30% to 3% or less.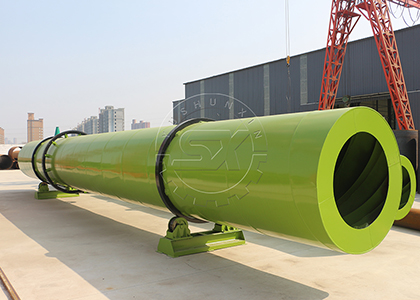 The above are details about our communication with the customer from Korea. In addition, besides snow remover granulation granulator, we also can provide you with many other fertilizer making machines. Such as NPK fertilizer pelletizer, organic fertilizer granulation machine, manure fertilizer pelleting machine, etc. If you are interested in them, please contact us immediately.
---