How to make granular fertilizer in fertilizer making process?
Granulation system is an important part in fertilizer production line. By using professional fertilizer granule making machine, your composted organic materials can easily become granular fertilizer. As a professional fertilizer equipment manufacturer for nearly 20 years, SEEC has developed different kinds of granulator machines to make high quality fertilizer pellets. The fertilizer granulator machine from our company adopts the most advanced granulation technology, which has the feature of high balling rate, low energy consumption, long service life, easy operation and maintenance. If you want to make granular fertilizer, it is necessary for you to equip the fertilizer granule machine in your fertilizer production line.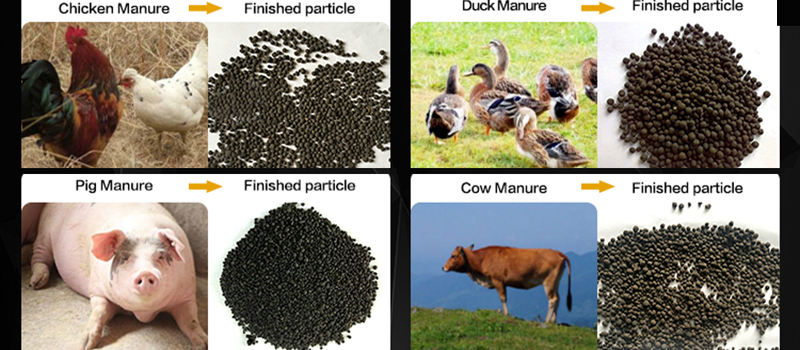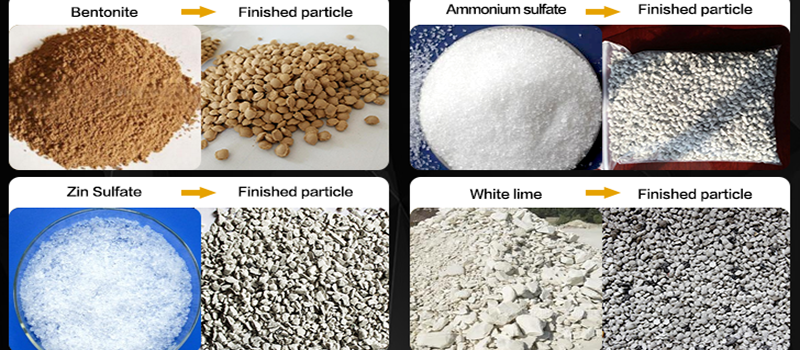 ---
What is the moisture content of raw materials before granulating?
During the fertilizer production process, the materials for granulation need to have a certain viscosity to be balled easily. But, some raw materials are loose after fermentation which is not easy to granulate. In this case, it is necessary to add some water or adhesive to increase the viscosity of the material. Similarly, if the water content of the raw material is too high, you can add some dry materials to neutralize the water content.
Here, SEEC recommend you to keep the moisture content at 30% before putting them in the fertilizer granulator machine.
Tips: Before granulating, you need to make sure the raw material moisture content about 30%.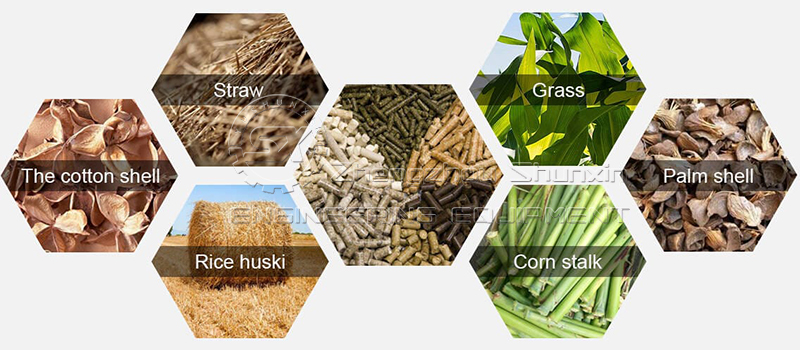 ---
Easy-operation pan granulator (disc granulator)
Pan granulator is an easy-operation fertilizer granulator machine to make fertilizer granules. The granulating rate of this type granulator can reach more than 93%. What's more, according to customers' different demand for production capacity, the diameter of disc of this granulator is between 500 mm to 3600 mm. During the granulating process, if you want to control the size of granules, there are two ways to regulate:
By Controlling the Moisture: you can control the water spray system to control the raw material moisture. Less water, smaller size; much water, bigger size.
By Regulating the Pan Slop Angle to Regulate the Final Granules Size. Sharp slope, smaller size; slow slope, bigger granules.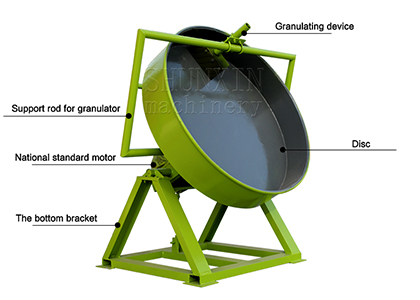 ---
High granulating rate new type organic fertilizer granulation machine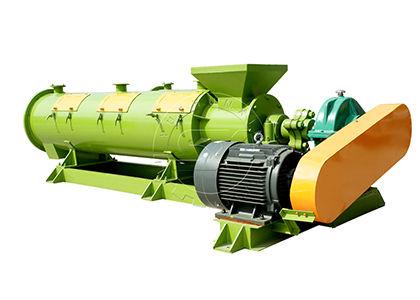 The new type organic fertilizer pellet machine in SEEC is a wet type stirring granulation machine. When the powder materials are sent in this granulator, it begins rotating at high speed. According to the principle of wet granulation, raw materials will achieve the process of mixing, granulating, balling and densification in this granulator machine.
---
Rotary drum fertilizer granulator machine for large scale compound fertilizer production
Drum granulator from SEEC company is a kind of fertilizer granule making machine which can make materials into special shapes. It is one of the key equipment in compound fertilizer production line. The main principle of this granulator machine is wet granulation. By adding a certain amount of water or stream, the powdery compost is fully reacted in chemical way after being wet in the cylinder body. After that, with the help of cylinder's rotating, raw materials will be squeezed together into fertilizer granules.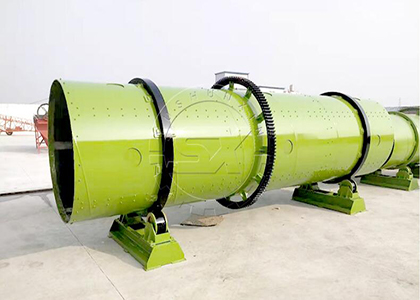 ---
Double roller extrusion granulator for high, medium, and low concentration of special compound fertilizer production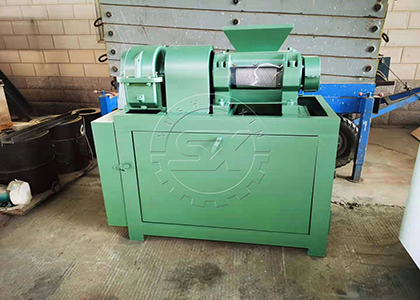 Our double roller extrusion fertilizer granulator machine is the key equipment to produce high, medium, and low concentration of spacial NPK compound fertilizer. According to your requirements for the shape of ball and socket on this granulator, the shape of roller sheet can be like pillow, semicircle, stick, pill, walnut, flat ball and square bar, etc. Besides, this type of fertilizer pellet making machine adopts advanced granulation technology to make granules with low energy consumption.
---
How to make fertilizer granules look more beautiful?
When the powder compost finished granulating process in fertilizer granule making machine, they are different in size and shapes. In order to make fertilizer granules look more beautiful, the fertilizer polishing machine will help you a lot. with the help of this machine, the balling rate will be higher as well as no returning materials created. So, it makes your granulating process more effectively.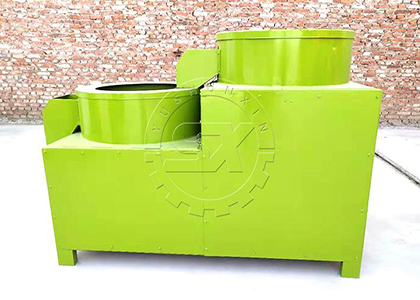 ---
What kind of materials can be used for fertilizer granulator machine?
As mentioned above, fertilizer granulator machine is very popular in fertilizer industry which plays an important role in fertilizer production process. However, what kinds of raw materials is suitable for making fertilizer. According to the research, we regard all kinds of manure, chicken manure, pig manure, horse manure, etc, organic waste, like straw sawdust, all kinds of sludge, filter mud from sugar mill, worse slag cake and other organic waste as materials foe making fertilizer. When you are handling those raw materials, taking water content into consideration is very important point. Because in the process of making pellets fertilizer, the moisture is required. Therefore, it is necessary to use dewatering machine. Then we can make full use of those organic materials to prepare for organic fertilizer pellets.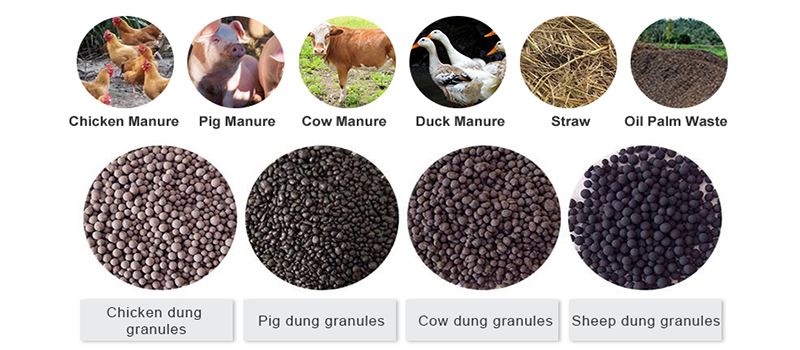 ---