On 11th October 2022, we received an email from a customer in South Africa, which is booming in animal breeding. So there is a large amount of animal manure that needs to be disposed of. In order to manage the manure in an environmentally friendly way, this client decided to convert them to granular fertilizer. He has 1000 cows, 2500 sheep and 600 pigs and wanted to build an organic fertilizer pelleting plant in South Africa. After discussing the details, we offer him a 1 t/h pan granulation production line. The following are the specific details of communication in this case: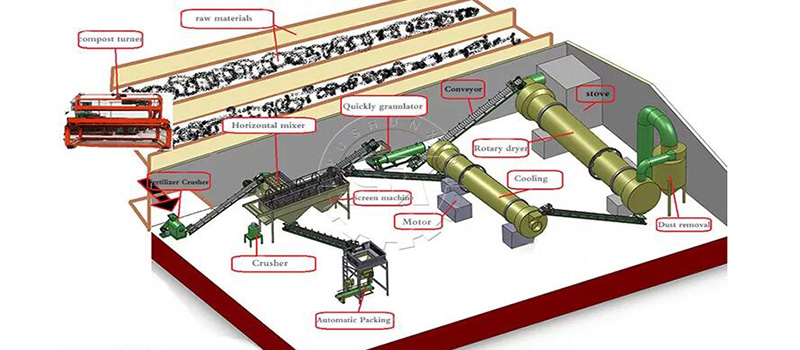 What you need to do for organic fertilizer plant setup?
---
How many tons of organic fertilizer granules can be produced in a day?

In general, a cow produces 30 kg of manure a day, a sheep generates 3 kg of manure per day and a pig produces 8kg a day. The customer from South Africa has 1000 cows, 2500 sheep and 600 pigs in the farms. Therefore, they will produce about 42 tons of fresh animal manure a day. Then how many tons of organic fertilizer can you make from these 42 tons of animal waste? Considering that fresh manure is a mixture of water and solids and usually moisture content is 1/3. So you can get 14 tons of organic fertilizer at least after aerobic composting.
---
Small scale organic fertilizer granulating machines for your choice
This client planned to start an organic fertilizer pelleting plant in South Africa, so it is necessary to pick up a suitable organic fertilizer granulator. In SX, there are various granulating machines for your choice. Including disc pelleting machine, flat die granulator, new type organic fertilizer pelletizer, etc. Which granulator is an ideal choice for you?
During this process, capacity is an item you must pay attention to. As mentioned above, there are 14 tons of manure compost per day, which equipment can this customer use to make organic fertilizer particles. Therefore, we will recommend you the granule making equipment with an output of 1 t/h. And it is advisable to choose SXYZ-1800 pan granulator or SXPM-400 flat die pelletizer. Then because this South African customer's material is fresh animal manure, which has a moisture content of more than 10% after composting. He bought SXYZ-1800 disc granulating machine for his organic fertilizer pelleting plant.
Tips: If you want to enlarge your granular organic fertilizer production in the future, you can buy new type organic fertilizer granulator or rotary drum pelleting equipment. The former is designed for medium organic fertilizer making and the latter is manufactured for preparing organic fertilizer in a large scale.
---
How to further improve the quality of your organic fertilizer granules?
If you want to further process your fertilizer pellets, there are three tips for your reference.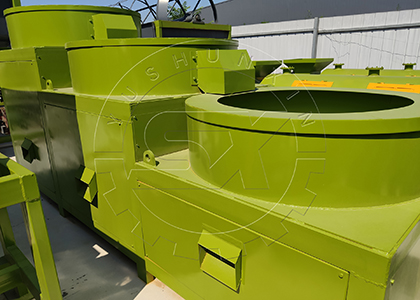 Polishing your granular organic fertilizer
If you choose to buy flat die granulator for your animal manure processing, you will get columnar organic fertilizer pellets. But sometimes, you may want to turn them into spherical granules. Here, fertilizer polishing machine can help you a lot. In addition, it can also be used for improving the appearance of your round fertilizer pellets. Making them more smooth, beautiful and competitive.
Drying and cooling your fertilizer pellets
When you use wet organic fertilizer machine to granulate your animal manure material, it is necessary to purchase dryer and cooler. They can greatly remove the excessive moisture of your granular organic fertilizer. So your final fertilizer will not be easy to stick to and convenient to transport and store.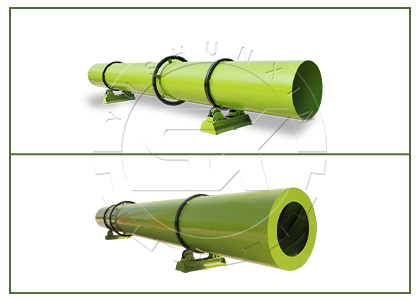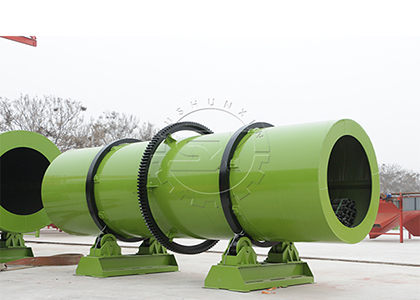 Coating your organic fertilizer particles
Coating is also a good idea to improve the quality of your granular organic fertilizer. It will add a protective film to your organic fertilizer particles, this can prevent them from moisture absorption and slow their effect release. For this, SX can provide you with professional rotary coating machine.
The above are details about our communication with the customer from South Africa. In addition, except organic fertilizer pelleting line, we also can provide you with many other fertilizer making machines. Such as compound fertilizer granulation line, powdery fertilizer making system, NPK fertilizer production line, etc. If you are interested in them, please contact us immediately.
---