Because of quick results, flexible composition adjustment and targeted nutrient supply, chemical fertilizer plays an important role in farming. And for commercial purposes, more and more businesses are prone to invest in chemical powder granulation plant setup, especially the large scale. On 22nd May 2023, a customer from Jordan inquired about how to start 20 t/h chemical powder granulation in Jordan? Finally, according to this customer's actual conditions and requirements, we recommended him SXZGZ-3210 rotary drum granulator. Then starting his chemical fertilizer making business smoothly. The following are the specific details of this case:
Welcome to contact us for your chemical fertilizer making line !
---
The actual conditions and requirements of Jordanian chemical fertilizer manufacturer
Raw materials: MAP DAP UREA NPK powders
Capacity: 20 t/h
Final product: Granules
Want to know: suitable equipment, output chemical granule size, cost
---
Which equipment is more suitable for 20 t/h chemical powder granulation? Pan or rotating drum granulator?
The customer from Jordan was interested in pan pelletizer and rotary drum granulator, but didn't know which one is more suitable for the 20 t/h chemical powder granulation plant setup.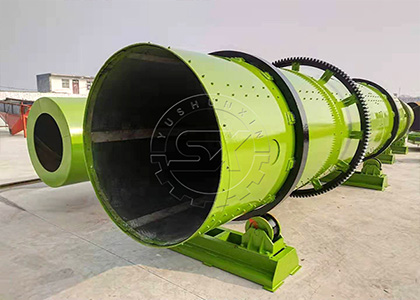 In terms of output, rotary drum granulation equipment is an ideal choice. Because SXZGZ-3210 has a capacity of 15-30 t/h, which means it can make a larger amount of chemical powder into pellets than pan pelletizer. So only need one rotary drum pelletizer, you can finish large scale compound fertilizer granule production quickly and make more profits. For pan pelletizer, you need to buy 3-4 sets.
---
Can rotary drum pelletizer process MAP DAP UREA NPK powders in granules?
This Jordanian client planned to use MAP DAP UREA NPK powders as materials to make NPK fertilizer pellets. But these chemical materials easily cause erosion to fertilizer production equipment. So can rotary drum granulator withstand the erosion of large scale MAP DAP UREA NPK processing? The answer is yes.
For one thing, rotating drum pelletizer adopts one-time forming steel cylinder as body and rubber lining, which has high anti-corrosion performance. For another, on the surface of the chemical granulator, there are several cleaning holes. When the chemical materials stick to the wall, hitting them with a hammer, the materials will fall. Therefore, whether you use MAP, DAP, UREA or NPK powders produce fertilizer, it can fully meet your needs.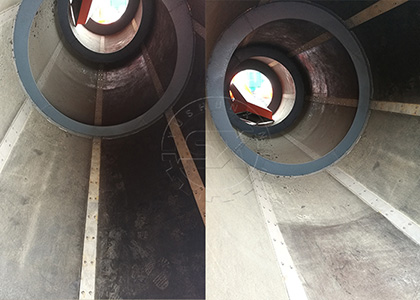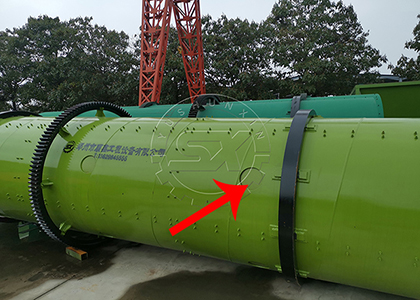 ---
What is the output pellet size of rotary drum chemical powder granulation?
As a professional granulation machine for compound fertilizer making, drum granulation equipment can meet your requirements of 3-6 mm chemical fertilizer pellets manufacturing. And generally, you can adjust NPK granule size by the following two methods:
Adjust the water content
The higher water content, the larger size; the lower water content, the smaller size.
Change the rotating speed of drum
The higher rotating speed, the smaller size; the lower rotating speed, the larger size.
Tip: But during granulation, the water content must be kept between 20% and 45%. This is the optimum moisture content for fertilizer pellet making.
---
What is the cost of 20 t/h chemical powder fertilizer granulation production line?
Because of equipment configuration difference, the quote of 20 t/h chemical powder fertilizer granulation production line is not fixed. But as a reliable fertilizer machine supplier, SX will provide you with quality compound granules making machines at source factory price – a favourable price!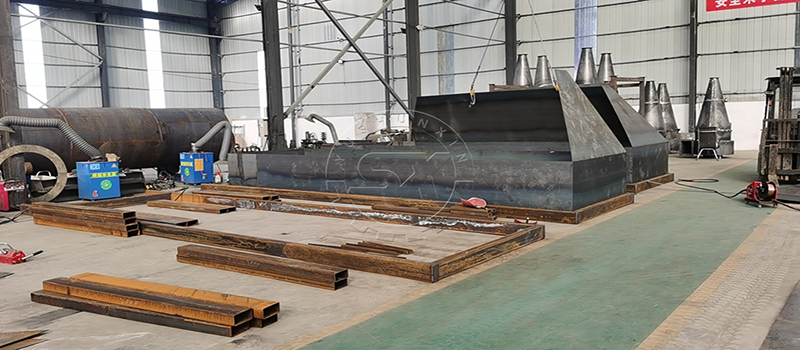 The above are details about our communication with the customer about 20 t/h chemical powder granulation in Jordan. In addition, we can also provide you with many other fertilizer making business plans. Such as organic fertilizer granulation plan, NPK bulk blending fertilizer manufacturing line, etc.
---