In Kenya, cow dung is used for many purposes. Local people even use cow dung as a material to build houses. In addition, cattle manure is also an ideal material for organic fertilizer production. And composting is the first step to using cow dung as fertilizer. So many Kenyan customers asked us how to make cow dung compost in Kenya? For example, on 1st December 2022, a client from Kenya inquired about cow manure composting:
How to compost cow manure faster?
---
How to dry cow manure fast?
In general, fresh cattle manure is a mixture of solids and liquid. But when producing organic fertilizer from cow dung, you generally only use solid cattle waste. And in order to compost cow manure better, it is advisable to keep the moisture content of it at 50%-60% before fermenting. Then how to dry cow dung quickly? Here, we recommend you use manure dewatering machine. It can help you separate solid cow dung from liquid and reduce the water content to 30%-40%.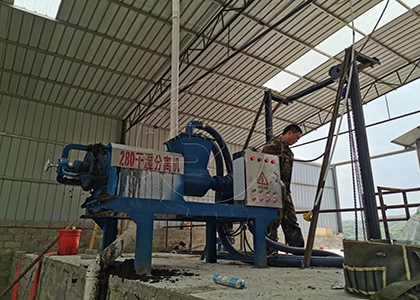 ---
How long does cow manure need to compost?
Composting is a process to kill harmful bacteria, pest eggs and grass seeds in cow litter. In this way, you can use cattle manure as fertilizer without any harm to crops and plants. In natural conditions, it will take a long time to compost cattle dung, about 1-2 months and even 3 months.
Then the client from Kenya asked us that is there a way to finish composting cow manure faster? Of course. For one thing, you can use professional compost equipment in cow dung fermentation. It will turn cow manure regularly to supply enough oxygen and dissipate excessive heat timely. They can greatly facilitate aerobic fermentation of cow manure. For another, you can add fermentation bacteria to cow dung, which can promote the reproduction of microorganisms in manure. So the temperature of compost will rise faster and kill harmful substances more quickly. In this way, you can finish cow dung compost making within 20 days.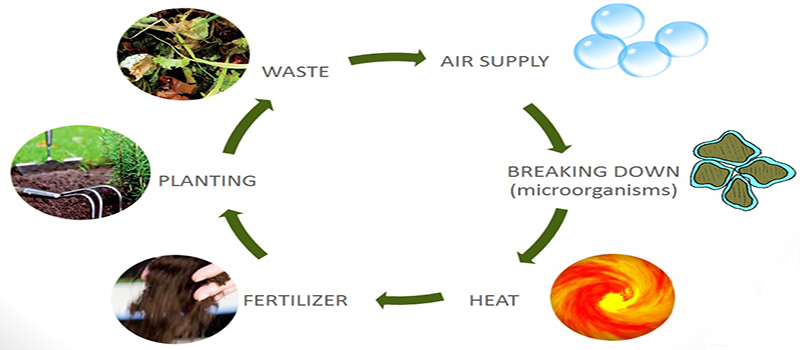 ---
How to buy a suitable compost machine for your cow farm waste fermentation?
As mentioned above, compost machine can help you make better fermentation of cow dung. However, how to buy suitable compost equipment? There are some tips for you.
Wheel type compost machine for large scale cow dung fermentation
If you have a large scale cow dung composting, wheel type compost machine is your best choice. It is a kind of fermentation trench compost machine, and its turning span can reach 10-30 m and turning depth can reach 1-3 m. So it has a higher capacity than other cow dung fertilizer compost equipment.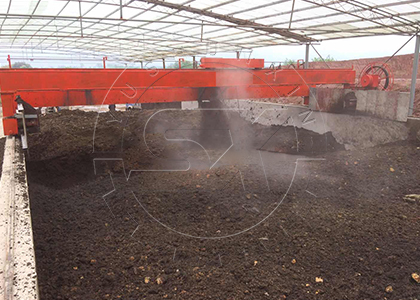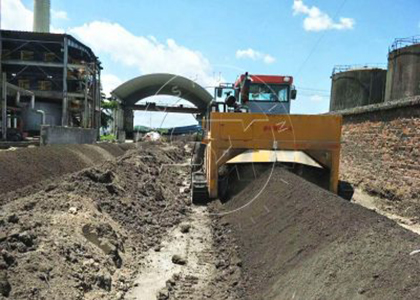 Crawler compost turner for small scale cattle litter fermentation
However, if you want to buy a compost machine for small scale cow litter fermentation, you can choose crawler compost turner. In general, it can process cow dung long windrows with a width of 2.4-3m and a height of 0.6-1.5m. That is, it can compost 500-1500 ㎡ of cow dung per hour. It can fully meet your need for small scale manure composting.
Organic fertilizer fermentation tank for fast cow manure composting
And provided you want to finish cow manure compost making in a faster way, we recommend you choose organic fertilizer tank. Because it usually starts manure fermenting in a closed environment. This can greatly reduce the impact of the outside world and thus speed up the completion of cattle poop composting.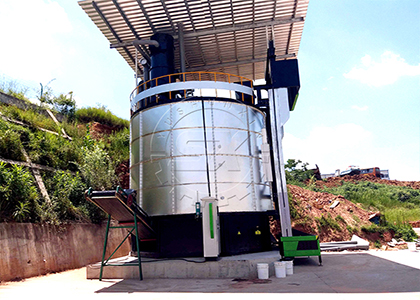 The above are details about our communication with the customer from Kenya. In addition, besides cow manure composting machine, we also can provide you with equipment for chicken manure composting, chicken dung granulation, pig manure fertilizer making, etc. If you are interested in them, please contact us immediately.
---