Self-propelled compost turner, namely moving type compost machine, is an ideal choice for your compost fertilizer making plan. It is another popular windrow composter with our customers. Then in order to make organic fertilizer more smoothly, it is necessary to learn more about moving type compost equipment. So, here, we have specially summarized some things our past customers asked about this fertilizer equipment for your reference.
How self-propelled compost turner work to dispose of organic waste?
---
Q: What is the capacity of self-propelled compost turner?
A: This machine is suitable for processing compost windrows with a width of 2 m and a height of 0.6-0.8 m. So it can turn 400-500 m³ of organic materials per hour. If you only plan to make compost in a small scale, a moving type self propelled compost machine can fully meet your needs.
Q: Is this the only model of moving type compost machine?
A: In general, we only produce the above model moving type composter. However, if you have any requirements, you can contact us for customization. SX can adjust the configuration of self-propelled compost turner according to your actual conditions and requirements.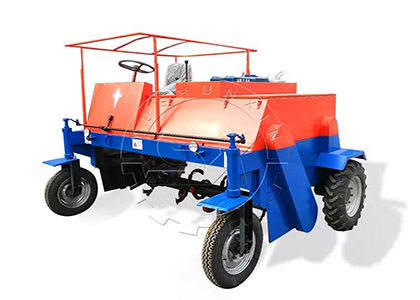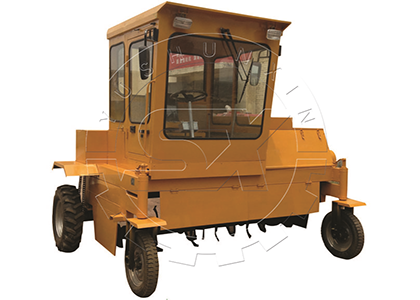 Q: Can I add a driving cab to the self-propelled compost turner?
A: Of course. Adding a driving cab is beneficial for you to provide a better environment for driver to compost organic fertilizer. For one thing, it can make driver far away from inferences of materials splashing and odor. For another, this compost machine usually adopts fans as refrigeration system. And driving cab can improve the cooling effect for you.
Q: Is it suitable for outdoor work or indoor work?
A: Both are no problems. Because of windrow composting method employment, you only need to pile organic materials into long windrows on flat cement ground and operate moving type compost turner to turning windrows directly. There is no other infrastructure needed. In addition, you can choose to start organic fertilizer composting outdoors or indoors freely. But, it is advisable to compost manure indoors. In this way, you can reduce the influence of weather, season, etc and prepare compost fertilizer more effectively.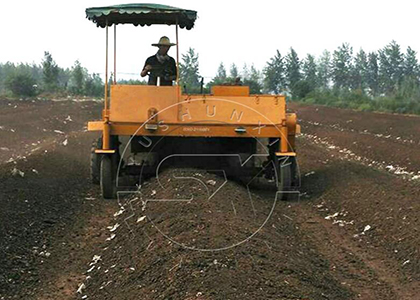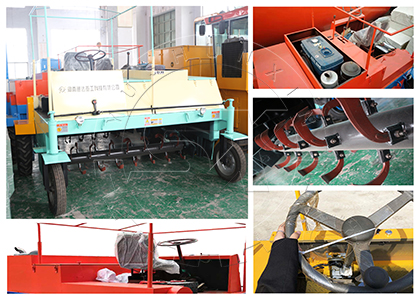 Q: What are the benefits of moving type compost turner?
A: Compared with other fertilizer fermentation machines, the self-propelled compost turner has advantages in two aspects. On the one hand, it adopts a four-wheel moving system. So it can move forward, backward and turn directions more flexibly. On the other hand, it has a favourable price, which is only $6,000-$12,000 (reference price). It is an ideal choice for your economical fertilizer composting.
Besides the above designs, moving type self-propelled compost turner also has many other characteristics. For example, steering wheel control system design, only need one worker, you can finish the whole aerobic fermentation process. You can choose to use electricity and diesel as power freely. And for working for an hour, the moving type composter only needs 8 L of diesel oil. In addition, if you have any other requirements for moving type compost machine or other SX fertilizer making equipment, welcome to contact us immediately.
---
Technical parameters of moving type self-propelled compost turner in SX
| | | | |
| --- | --- | --- | --- |
| Model | XZFPJ2000 | Power | 27.5 HP |
| Composting Width | 2000 MM | Heights | 600-800 MM |
| Working Span | 600-800 MM | Particle Size | 250 MM |
| Roller Diameter | 600 MM | Production capacity | 400-500 CBM/HOUR |
| Sizes | 2100*2600*2700 mm | Weights | 1500KG |
---