Composting plays an important role in organic fertilizer production. And a suitable compost machine is the basis of successful fermentation of manure, especially for industrial compost making. But how to buy a suitable industrial composting machine? You can consider it from the following aspect:
Which composting machine is suitable for your fertilizer production plant?
---
What capacity of composting you want to start? Small or large fertilizer composting?
Large scale organic manure composter
If you plan to start a large compost fertilizer making plant, we recommend you choose wheel type composter. It has a turning span of 10-30 m, which is more than twice that of other fertilizer compost turners. And its turning depth is also higher than others, about 2-3 m.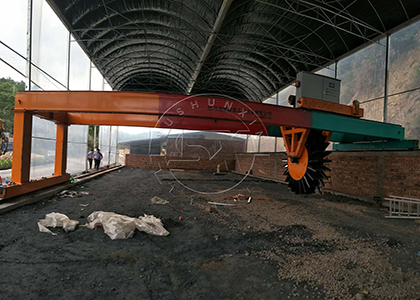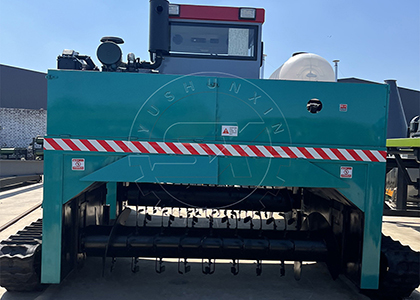 Small scale fertilizer fermentation machine
When you want to buy a right compost machine for small compost fertilizer making, you can choose crawler type compost turner. Its turning width is 2.3-3 m and turning depth is about 0.6-1.8 m. Moreover, it can move 6-10 m/min. That is, it can process 500-1500 ㎡ of organic waste per hour. So it is an excellent choice for small scale composting. And the equipment with similar output also contains groove type composter, moving type compost turner.
---
What is your budget for purchasing industrial compost machine?
In addition, industrial composter price also has a serious impact on selection.
Industrial machine for low cost composting
If you want to start compost at a low cost, you can buy our moving type self-propelled composter. For one thing, it has a favourable price, which is about $6,000-$12,000. For another, it adopts windrow composting method and is designed with a flexible moving system. Therefore, you can reduce the cost of fermentation trench building and transfer vehicle or forklift purchasing.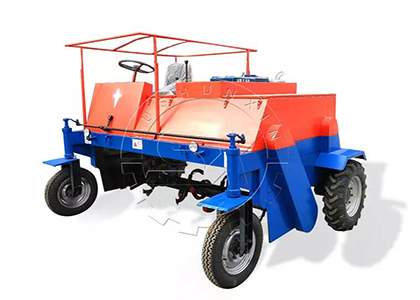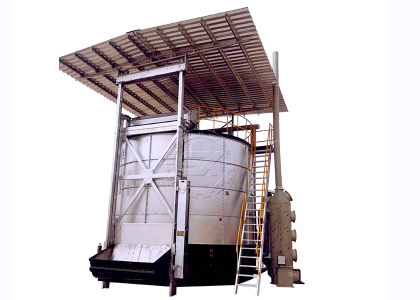 Equipment for composting with enough budget
And if you have enough budget for industrial compost machine purchasing. We recommend you choose organic fertilizer fermentation pot. It starts composting manure in a closed environment and has a gas waste treatment system. Therefore, it can help you complete organic fertilizer composting faster and more environmentally friendly. In addition, it is also an ideal choice for those who don't have enough space for composting. Only 10-30 ㎡, organic fertilizer fermentation pot can finish the harmless process of manure.
---
Which type of industrial compost equipment do you need?

Besides the capacity and budget, which type of compost machine you want to buy is also an item you need to focus on. Usually, industrial fertilizer compost machines can be roughly divided into three types: fermentation trench composter, windrow compost turner and in-vessel compost equipment.
Fermentation trench composter
Groove type composting is a process which piles the organic materials in fermentation trenches. And then the compost machine will move along the rails on the both sides of fermentation and lower the turning parts to process fertilizer. For this, SX can provide you with wheel type compost turner, groove type compost machine and chain plate type composter.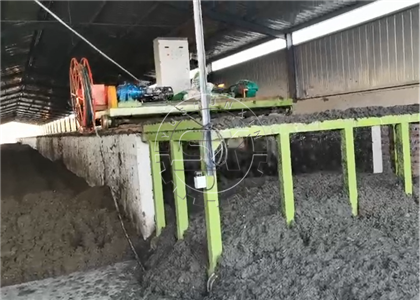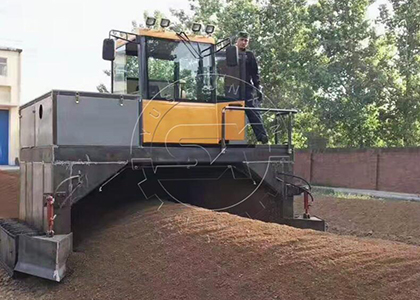 Windrow compost turner
Organic fertilizer windrow composting is also known as on the ground fermentation method. In this process, you need to pile organic materials in long windrows on the flat cement floor. Then you can drive crawler type compost turner or moving type compost equipment to mix these windrows to facilitate aerobic fermentation.
In-vessel compost equipment
In-vessel composting, as the name suggests, starts waste fertilizer in a closed environment. In this way, you can finish fertilizer fermentation more effectively. If you need this kind of fertilizer compost equipment, you can choose our vertical fermentation pot and horizontal fermentation tank.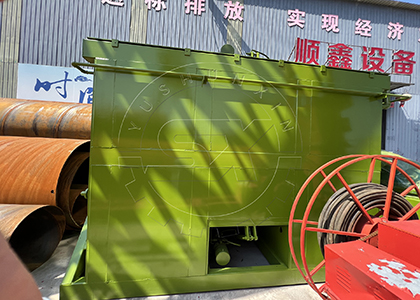 The above are some tips for how to buy a suitable industrial composting machine for you. If you have any other requirements, you can contact us for more details. We will provide you with the best business plan for your fertilizer making.
---