In order to make more profits and easier to use, it is advisable to make powder materials into granules. Not only in fertilizer making, but also in the production of cat litter, snow remover, carburizing agent, in-wash scent booster, etc. But how to granulate powder effectively and at a low cost? There is double roller extrusion granulator for you. No drying or cooling. So you can package it and sell to your customers after granulation immediately.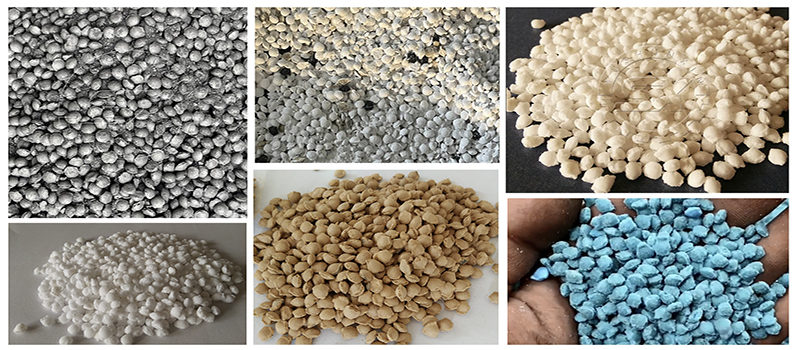 ---
How does double roller pelletizer work to granulate powder?
For powder to granules, the most effective and economical equipment is double roller granulator. It mainly makes use of the extrusion force between two double rollers (dry granulation method). After feeding your powder materials into the granulation machine, two rollers will rotate in opposite directions. So there is a force generated to press your powder materials together. Then because of ball sockets on the roller sheets, powder will form into oblate spherical particles piece. Is it the end? No. Next, it will be broken into bulk granules you need by stirring teeth.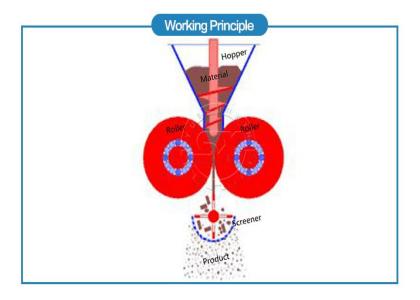 ---
What powder materials can double roller granulator process?
Types
Double roller granulation machine has a wide application. Commonly, you can use it to turn NPK powder into pellets. In addition, it is also suitable for many other powder materials pellets production. Including industrial salt powder to snow remover pellets, bentonite to cat litter granules, graphite powder and carbon powder to carburizer or conductive carrier, etc. If you are not sure, you can contact us for an answer.
Conditions
The requirements of powder materials conditions mainly in two aspects. For one thing, you need to adjust the water content of powder materials to below 10% before granulating powder. For another, it is advisable to use fertilizer powder material with a diameter smaller than 0.5 mm.
Here, if you need drying machine or crushing equipment, you also can buy them from SX. We can offer you the best machines you need.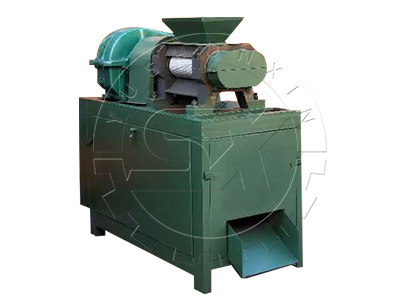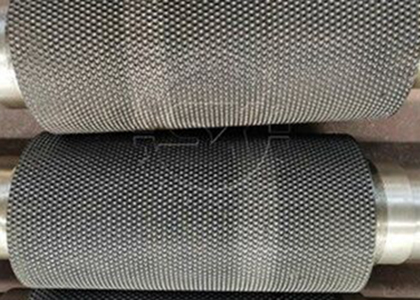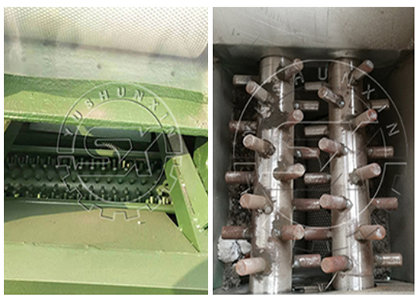 ---
What is the price of this powder granulation machine?
As mentioned above, this powder granulator has an economical price and is an ideal choice for finishing granulate powder at a low cost. In general, the price of a double roller powder granule making machine is between $ 3,000 and $ 15,000. As the source of the powder granulation equipment, we can provide you with high quality powder pellet equipment at the best economical price.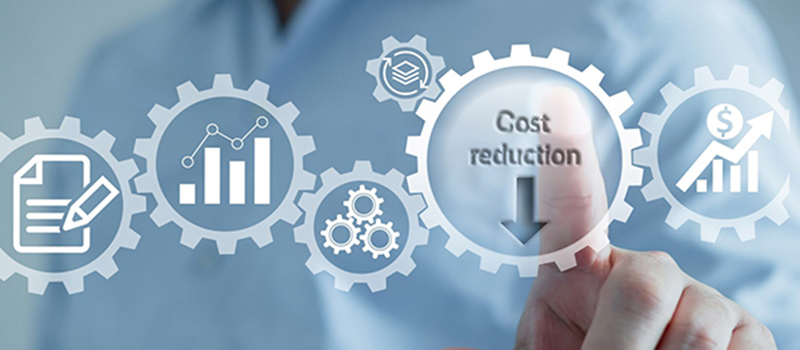 ---
More FAQ about granulate powder with double roller pelletizer
For other shapes of fertilizer granules making, double roller pressing machine can help you complete it easily. SX can offer you roller sheet with different shapes of ball socket according to your requirements. Such as pillow shape, semicircle shape, stick shape, pill shape, flat ball shape and square bar shape. If you want to make your fertilizer pellets more rounded, you can use polishing equipment.
For single machine, there are double roller granultor with a capacity of 1-3 t/h. For larger scale powder to pellets manufacturing, you can increase the number of the equipment. We can offer you free customized design.
In general, the machine material is boiler steel Q235, which is high strength and not easier to deform. And the roller sheet material is 20GrMoTi, which has a better performance on corrosion-resistance.
The rearing parts of double roller granulator are roller sheets. Because it is the key part to granulate powder. Then at least half a year you need to change the roller sheet.
---
---