Deliver fertilizer production line to our Indian customer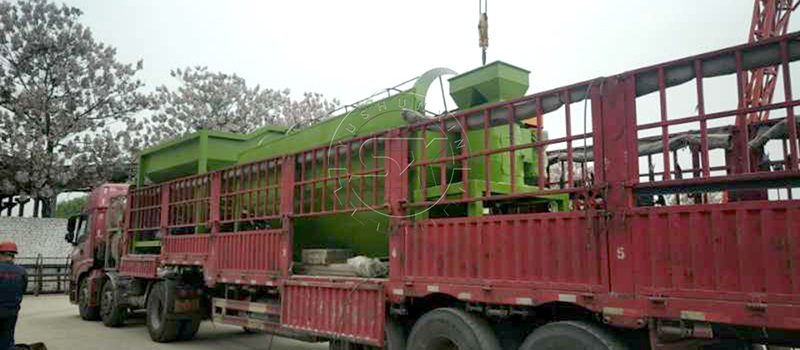 The equipment on this truck is ready for shipment to our Indian customer. They purchase a small scale fertilizer production line from SEEC and our engineer is ready to go Indian for installation.
As a professional fertilizer equipment manufacturer in China, we have rich experience in producing these equipment. Welcome to contact us and visit our factory!
---
Deliver 3 t/h chicken manure fertilizer production line to Myanmar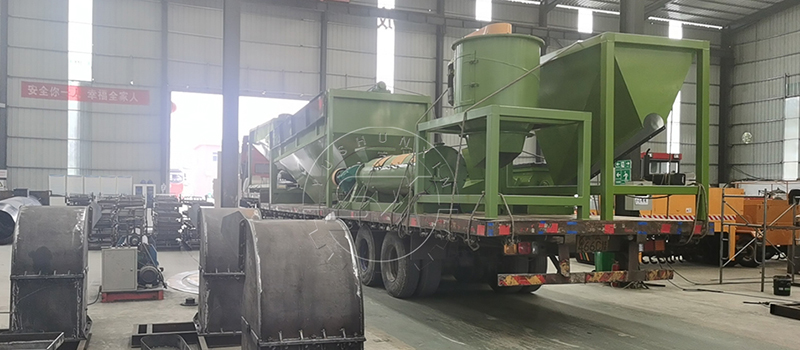 Today we shipped a 3 ton/h of chicken manure fertilizer production line to port again. The line is for our customer from Myanmar.
Our poultry manure fertilizer production line is always popular among the customers, Welcome to contact us and visit our factory!
---
Organic fertilizer production line to Zimbabwean customer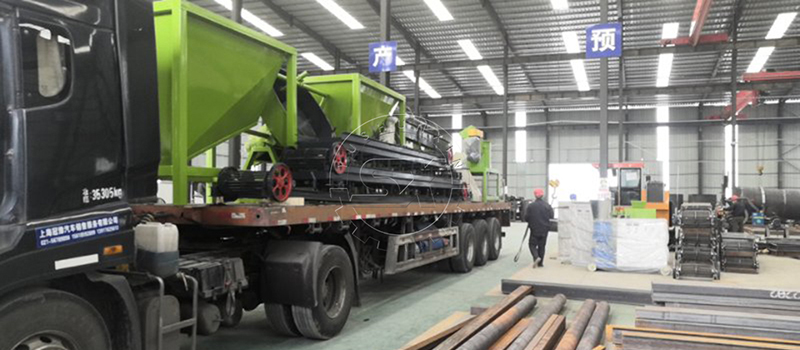 After the visit to SEEC factory, our engineer designed a wonderful organic fertilizer production line for Zimbabwean Customer and get their appreciations.
As a professional fertilizer equipment manufacturer for more than 30 years, we are strongly believe that we will provide you the best productions and design for your fertilizer business.
---
Mini fertilizer production project for Uzbek clients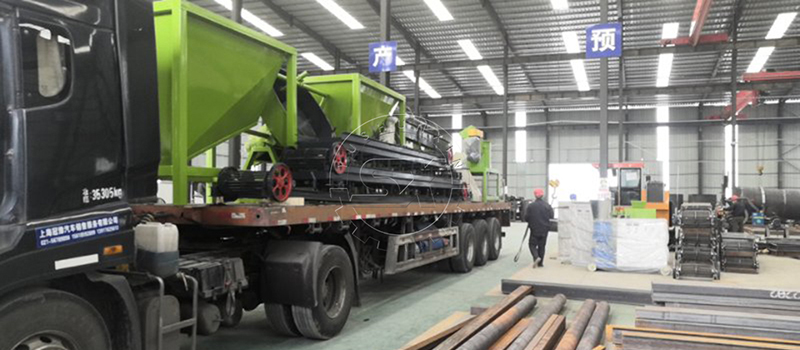 After communicate with our Uzbek customer, the configuration of the production line has been finished. We are ready to deliver the equipment now!
According to the different demands for fertilizer equipment and production capacity, SEEC has different facilities to meet your needs.
---
Organic fertilizer pellet machine is ready for shipment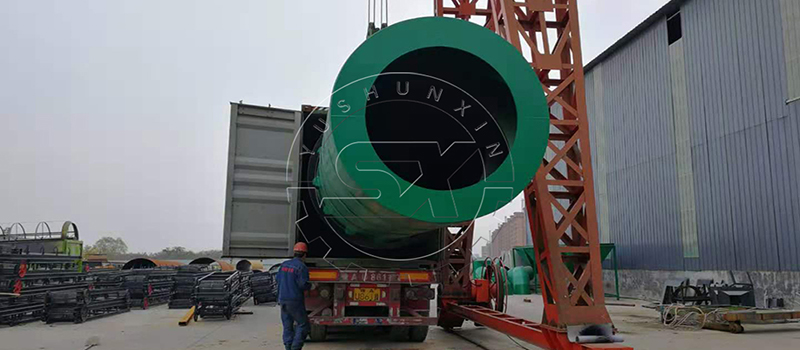 We promise to deliver the goods to customers as soon as possible. And we will check the equipment carefully before shipment.
The equipment on this picture is a organic fertilizer pellet machine to make fertilizer granules. Welcome to contact us and visit our factory!
---
Customized disc granulator to Pakistani client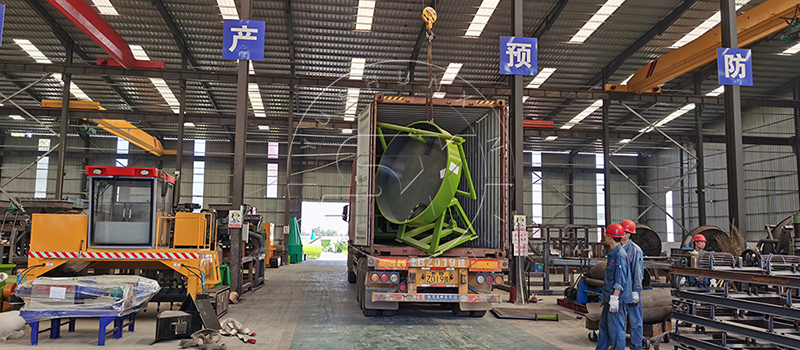 SEEC has promised to every customer that we will provide customize service to your fertilizer plant. At the request of the Pakistani customer, we painted the shell of the disc granulator in purple.
So, if you have any questions and requirements about our equipment, just feel free to contact us!
---
Compost turning equipment shipping to Ukraine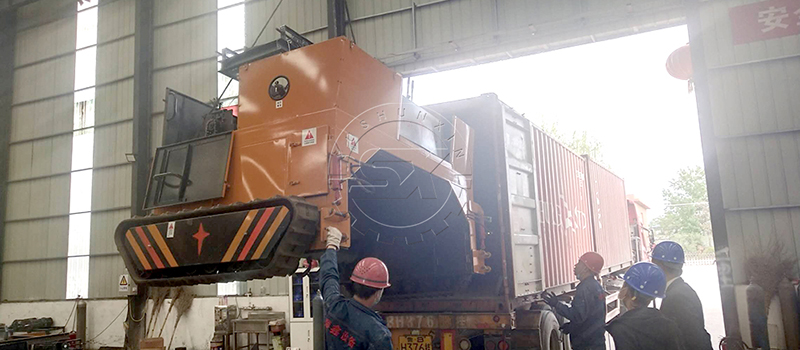 Machines for our Ukraine customer were ready to sent. This is a groove type compost turner from SEEC company.
It mainly adopts the aerobic fermentation technology to decompose the organic matter quickly. Most farmers would like to choose this composting equipment to deal with their farm waste in their own farm. It is easy to operate.
---
Vertical fertilizer crusher machine to Shandong client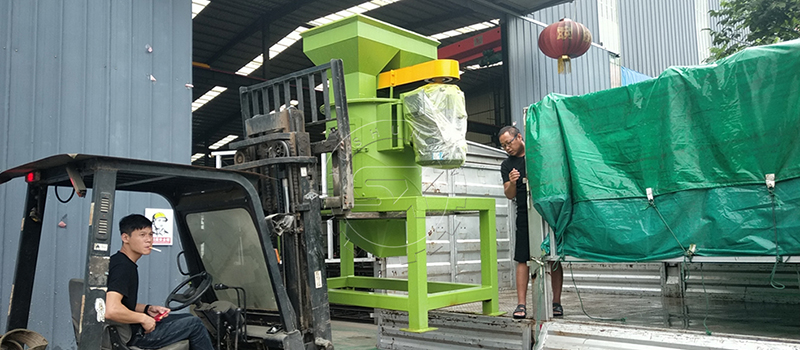 Here is a fertilizer crusher send to our Shandong client. All the fertilizer equipment can be customized according to the production capacity you need. This crusher is used for large scale commercial composting operations.
If you need large composting facilities, click here to read more.
---
Shipment of 1t/h organic fertilizer granulating production line for Australian customer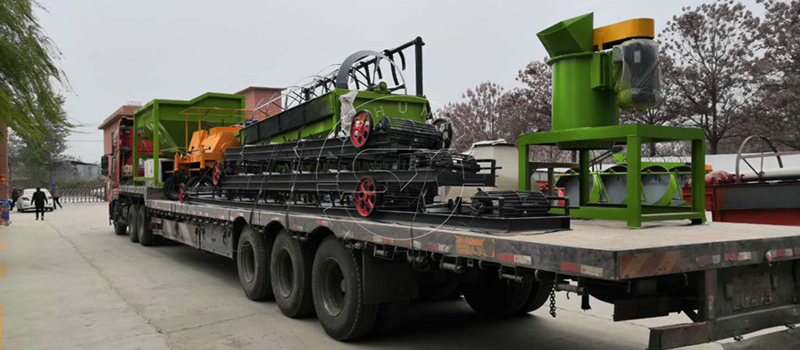 In this pic, the equipment ready to ship to Australia. Our Australian Customer will make organic fertilizer granules from chicken manure with these professional machines. The granulating equipment they used for their pellet making is the disc(pan) granulator. This kind of pellet machine is widely used in organic fertilizer production line and save a lot of cost.
---